US treasury secretary says G7 ready to impose new Russia sanctions
11:38, 10 June 2015
World
The G7 countries are ready to impose new sanctions on Russia if it continues in its aggression against Ukraine, U.S. Treasury Secretary Jacob Lew said on Tuesday at his meeting with Ukrainian Prime Minister Arseniy Yatseniuk and Minister of Finance Natalia Jaresko, Russian news agency RIA Novosti has reported, with reference to Bloomberg.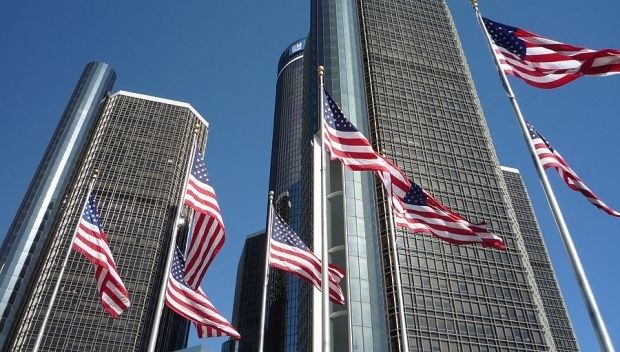 Photo from zr.ru
"The United States and our G7 allies stand ready to impose significant additional sanctions on Russia, if needed, to respond to its aggressive acts in eastern Ukraine," the official quoted Lew as saying.
Russia denies Western accusations of being involved in the conflict in the east of Ukraine, but a large and growing body of evidence indicates that Russia not only supplies troops, weapons and ammunition to anti-government militants there, but that the Kremlin probably had a hand in starting the Donbas insurgency in the first place.
Yatseniuk and Yaresko met with a number of senior officials in Washington on Tuesday, including U.S. Deputy Secretary of State Antony Blinken, IMF First Deputy Managing Director David Lipton, and a group of U.S. senators. They discussed the implementation of Ukraine's reform program and the restructuring of Ukraine's debt to private creditors.
As reported earlier, Yatseniuk called on U.S. investors to participate in the large-scale privatization of state property of Ukraine, which is scheduled for the second half of this year.
If you see a spelling error on our site, select it and press Ctrl+Enter