FIFA: Sepp Blatter's successor could be chosen on 16 December
13:21, 10 June 2015
World
Sepp Blatter's 17-year reign as boss of crisis-hit FIFA could come to an end on December 16, the BBC reported on Wednesday.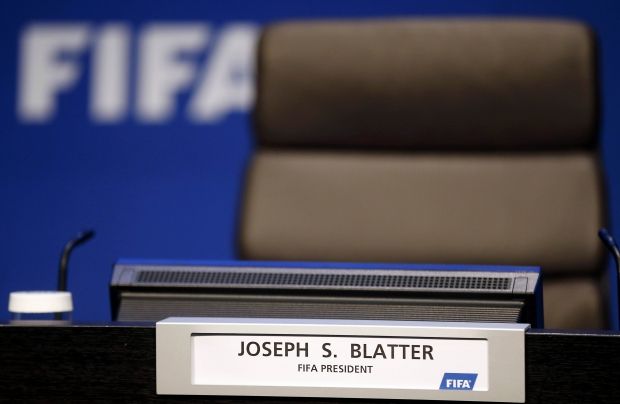 REUTERS
That is the likely date for an emergency meeting in Zurich to decide his successor.
Representatives from all 209 member associations will be invited to the Swiss city to vote in a new presidential election.
A final decision on the date for a presidential election is not expected to be made until July, when FIFA will hold an extraordinary meeting of its executive committee.
But it is believed holding an emergency congress in mid-December is Blatter's preferred option.
That would give him just six months to devise and implement the reforms he has promised before leaving the organization he has been a part of for more than 40 years.
Blatter, 79, quit as president of world football's governing body just four days after being re-elected last month.
The Swiss tended his resignation amid two corruption probes of his organization.
Seven FIFA officials were arrested on 27 May following a dawn raid on a luxury hotel in Zurich.
They were among 14 officials and associates indicted by United States authorities on racketeering and bribery charges.
Swiss prosecutors have also begun a criminal investigation into how the rights for the 2018 and 2022 World Cups were awarded.
There is a long list of potential successors for Blatter.
Among the possible candidates is Prince Ali bin al-Hussein, who lost out to Blatter in last month's election.
If you see a spelling error on our site, select it and press Ctrl+Enter