Former German finance minister 'ends cooperation with Firtash'
14:37, 10 June 2015
World
Former German Finance Minister and current member of Bundestag Peer Steinbrueck has refused to serve as an advisor to Agency for the Modernization of Ukraine (AMU), German information agency DPA reported on Tuesday, citing an AMU statement.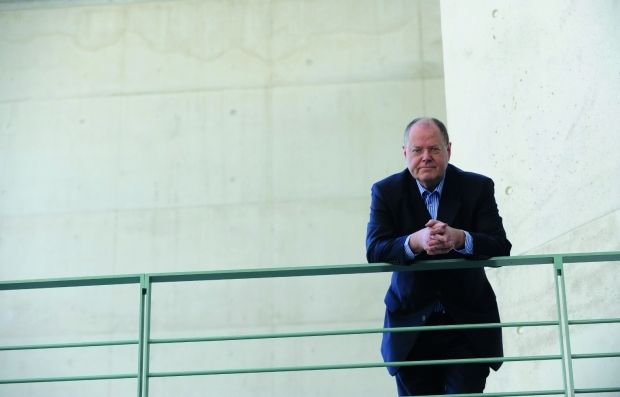 Photo from peer-steinbrueck.de
Steinbrueck decided to discontinue his participation due to "escalating and complicated political relations in Ukraine," German news broadcaster Deutsche Welle has reported with reference to DPA.
Steinbrueck also stressed the incompatibility of working on the modernization of the Ukrainian banking and tax system with his mandate as a deputy of Bundestag and a member of the SPD parliamentary faction. Earlier, Steinbrueck said he intended to cooperate with the agency, despite criticism, and clearly stated his support for "this task and function."
The initiative to establish the AMU in March this year has been the subject of criticism from the very beginning, in view of the fact that it is financed by Ukrainian oligarchs, particularly Dmytro Firtash, whose wealth, some media claim, was accumulated thanks to non-transparent schemes of Russian gas supplies to Ukraine.
Currently, Firtash, the chairman of Group DF, is in Vienna, where he was arrested in March 2014 at the request of the Federal Bureau of Investigation. U.S. law enforcement officers suspect that Firtash tried to get permission to titanium mining in India by offering bribes totaling $18.5 million.
On April 30 this year, a court in Vienna refused to extradite Ukrainian oligarch to the United States.
If you see a spelling error on our site, select it and press Ctrl+Enter