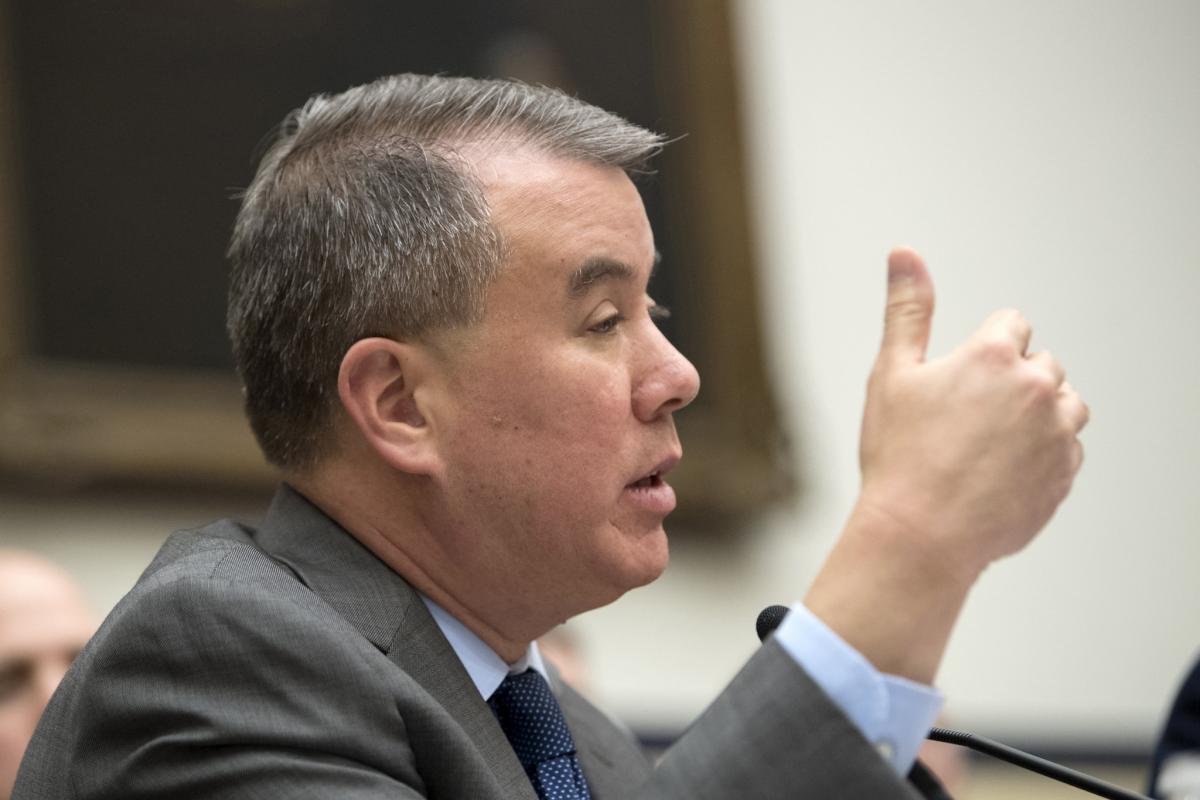 John Rood / Photo from EJ Hersom/U.S. Department of Defense
A top Defense Department official who advised against cutting off U.S. military aid to Ukraine has resigned after President Donald Trump asked for his departure.
John Rood, the under secretary of defense for policy, said in a letter to the president dated Wednesday that he'll step down February 28 "as you requested," Bloomberg reported.
Rood, who had been in his post since January 2018, didn't say why the president sought his ouster.
Read alsoWhite House to propose keeping Ukraine aid intact in new budget – media
"It's my understanding from Secretary Esper that you requested my resignation from serving as Under Secretary of Defense for Policy," Rood said in his letter, which was confirmed by Pentagon officials. "I leave with the utmost admiration for the outstanding team with which I worked at the Defense Department."
Some senior national security officials had lost confidence in Rood's ability to carry out Trump's agenda, according to multiple officials who asked not to be identified discussing a personnel matter.
Rood drew attention because he was the official who certified in May to Congress that Ukraine was eligible to receive US$250 million in security assistance. That aid was later temporarily blocked by the White House, a decision at the center of Trump's impeachment.
The president had recently asked some associates whether Rood should be released, according to a person familiar with the matter. Trump wished Rood well in a tweet.
CNN reported earlier this month that Rood warned Defense Secretary Mark Esper against withholding military aid to Ukraine in an email on July 25, the same day Trump asked the country's president, Volodymyr Zelensky, in a phone call to investigate former Vice President Joe Biden and his son, Hunter.