Russia vows to respond to deployment of US fighters in Eastern Europe
13:08, 16 June 2015
World
If the United States deploys advanced jet fighters in Poland and the Baltic States, Russia will reinforce the defense of its borders and redeploy weapons in Kaliningrad region, Russian Ministry of Defense spokesman General Yuriy Yakubov has said.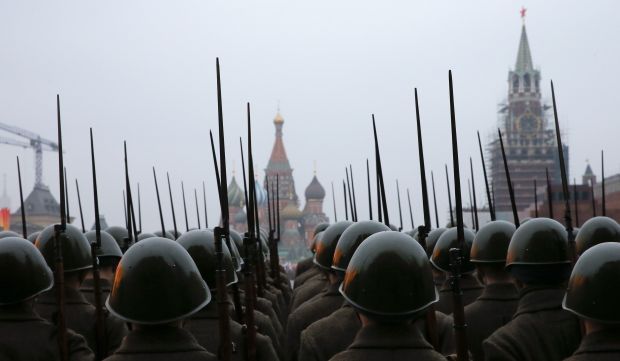 REUTERS
"It would be the most aggressive step of Pentagon and NATO since the 'Cold War' last century," Yakubov said, quoted by German news broadcaster Deutsche Welle. According to Yakubov, such circumstances leave Russia no other choice but to build up its defense capacities on its western border.
He said that "the group of forces along the perimeter of Russia's western border will be reinforced first of all, including new formations of tanks, artillery and aircraft units."
Additionally, it is planned to deploy new Iskander tactical missile systems in Kaliningrad region. All arms groupings of troops in Belarus will also undergo changes.
Yakubov also stated that Russia has permanently withdrawn from the Treaty on Conventional Armed Forces in Europe, and therefore it is not bound by any restrictions on the number of tanks, aircraft, artillery systems in its border regions.
Earlier, Poland and Lithuania confirmed that they were negotiating with the United States on the deployment of U.S. Abrams tanks and Bradley armored vehicles in their countries. This may be the first time that Washington transfers military arms to the countries that were previously part of Soviet Union or in its sphere of influence.
If you see a spelling error on our site, select it and press Ctrl+Enter