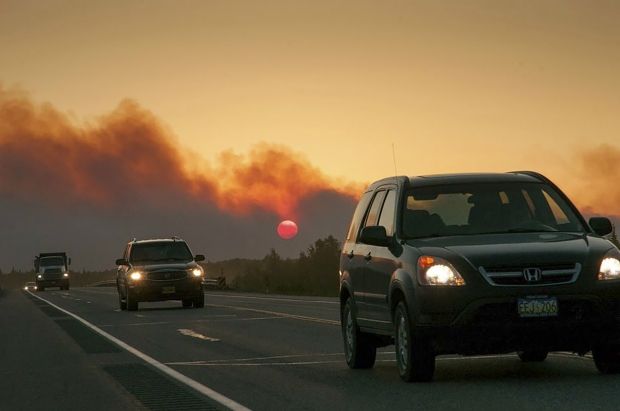 REUTERS
As many as 200 firefighters have been battling a 6,500-acre fire about 40 miles (64 km) north of Anchorage since Sunday afternoon.
About 137 miles (220km) south of Anchorage, crews are fighting a much smaller, but equally dangerous blaze that threatens nearly 200 homes.
"Additional specially trained firefighting teams from the lower 48 states and Canada arrived on Monday night and began assisting on Tuesday," Alaska Forestry Division spokesman Sam Harrel said.
Crews have been battling the fires on the ground and from the air, with help from the three Alaska National Guard Blackhawk helicopters, according to state reports.
"The larger fire was ignited by human activity but the specific cause is being investigated. Dry and warm weather accelerated the blaze," Harrel said.