Stoltenberg, Breelove say Russia's policies 'a challenge for NATO and world order'
11:24, 17 June 2015
World
Russia's policies are a challenge for NATO and the post Cold War world order, NATO Secretary General Jens Stoltenberg and U.S. General Philip Breedlove have written in an article in The Wall Street Journal.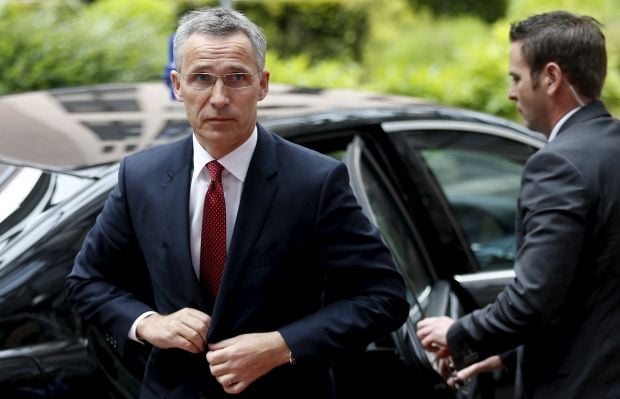 REUTERS
According to them, the Allied Shield NATO military exercises will demonstrate that NATO is able to deploy combat forces anywhere within NATO's territory within days should a crisis break out, or if allies are threatened.
These exercises will show the world that this alliance is ready, willing and able to deal with whatever challenges it faces, Stoltenberg and Breedlove wrote in their article.
"The exercises are necessary because the world is changing. After the Cold War, we entered a new era of freedom and democracy based on internationally recognized rules," they said.
During this era there was an unprecedented level of international cooperation that has brought prosperity to billions of people around the world, but now "this order is challenged."
"To our south, Islamic State and other extremist groups are spreading chaos and inspiring terrorist attacks from Paris to Texas. To the east, Russia is imposing its will on its neighbors with scant regard for their sovereignty."
In this new environment, NATO must be ready to make and implement decisions quickly, the NATO officials said.
This includes countering cyber-attacks with the help of cyber defenses, countering disinformation with information, and strengthening and demonstrating the capacity of the alliance through military exercises, they said.
If you see a spelling error on our site, select it and press Ctrl+Enter