US Marines join British ships to counter threat from Putin
15:48, 17 June 2015
World
Hundreds of U.S. Marines are to be deployed on British and other European warships in the Mediterranean as a quick-reaction force if Russia takes action against NATO countries in eastern Europe, Ukrainian newspaper Europeiska Pravda reported on Wednesday, with reference to UK newspaper The Times.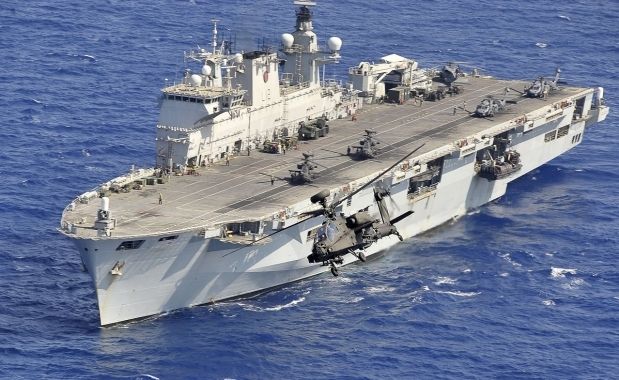 HMS Ocean / wikipedia.org
HMS Ocean, a helicopter-carrying amphibious assault ship, has been selected as one of the vessels to host the U.S. troops.
As Britain has no deployable aircraft carrier, HMS Ocean is the only ship capable of hosting U.S. Marines and their troop-carrying MV22 Osprey vertical take-off aircraft.
The Pentagon is being forced to rely on its allies to base Marines in Europe because the intense focus on the Middle East has stretched the resources of even the world's richest military.
The normal force based in the Mediterranean - the 15th Marine Expeditionary Unit - has been relocated to the U.S. Central Command in Iraq.
Instead the U.S. Marines will be based on British, Spanish, French and Dutch ships.
Brigadier General Normal Cooling, deputy commander of Marine Forces Europe and Africa, said: "They all have ships that could potentially carry an alert force with Osprey."
In a show of strength NATO is set to hold its largest war games in a decade in September, with more than 25,000 allied troops including the latest contingent of U.S. marines set to take part.
If you see a spelling error on our site, select it and press Ctrl+Enter