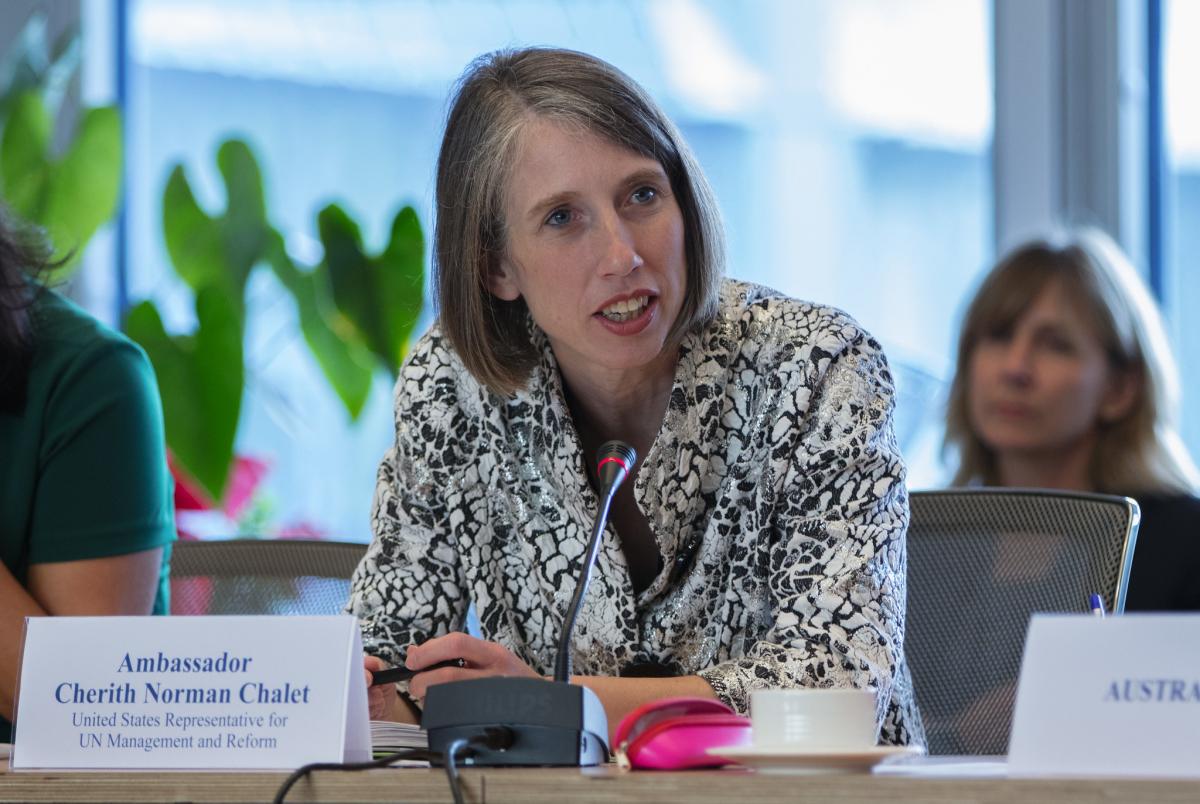 U.S. Ambassador Cherith Norman Chalet / Photo from flickr.com/us-mission
Acting Deputy Permanent Representative at the U.S. Mission to the United Nations, U.S. Ambassador Cherith Norman Chalet says that her country urges the international community to impose sanctions against the Russian Federation over repressive actions in occupied Crimea.
"The United States is determined to hold Russia accountable for its occupation of Crimea, including its repressive actions. Since 2014, successive rounds of sanctions have targeted those who play leadership roles in the occupation authority, including local heads of the agencies spearheading the crackdown on dissent," she said at a UN Arria-format meeting on Crimea and Human Rights on March 6. "We have imposed sanctions on specific law enforcement actors, for example, known to be responsible for the torture of Crimean Tatar activists. We urge other countries to impose similar restrictions."
Read alsoUkraine's FM says Crimea Return Strategy his priority in office
She also reiterated her country's call for Russia to allow UN and OSCE monitors access to the peninsula to observe and document conditions there, especially given that the press freedom environment is now rated by Freedom House as one of the most restrictive in the world. "Clearly Russia and its proxies are attempting to hide realities from the eyes of the world," she said.
At the same meeting of the UN Security Council, head of the Mejlis of the Crimean Tatar People Refat Chubarov called for an embargo on all types of Russian energy carriers in order to "force Russia to return Crimea and Donbas."
As UNIAN reported earlier, the United States introduced new sanctions against the Russian Federation for destabilizing actions against Ukraine.