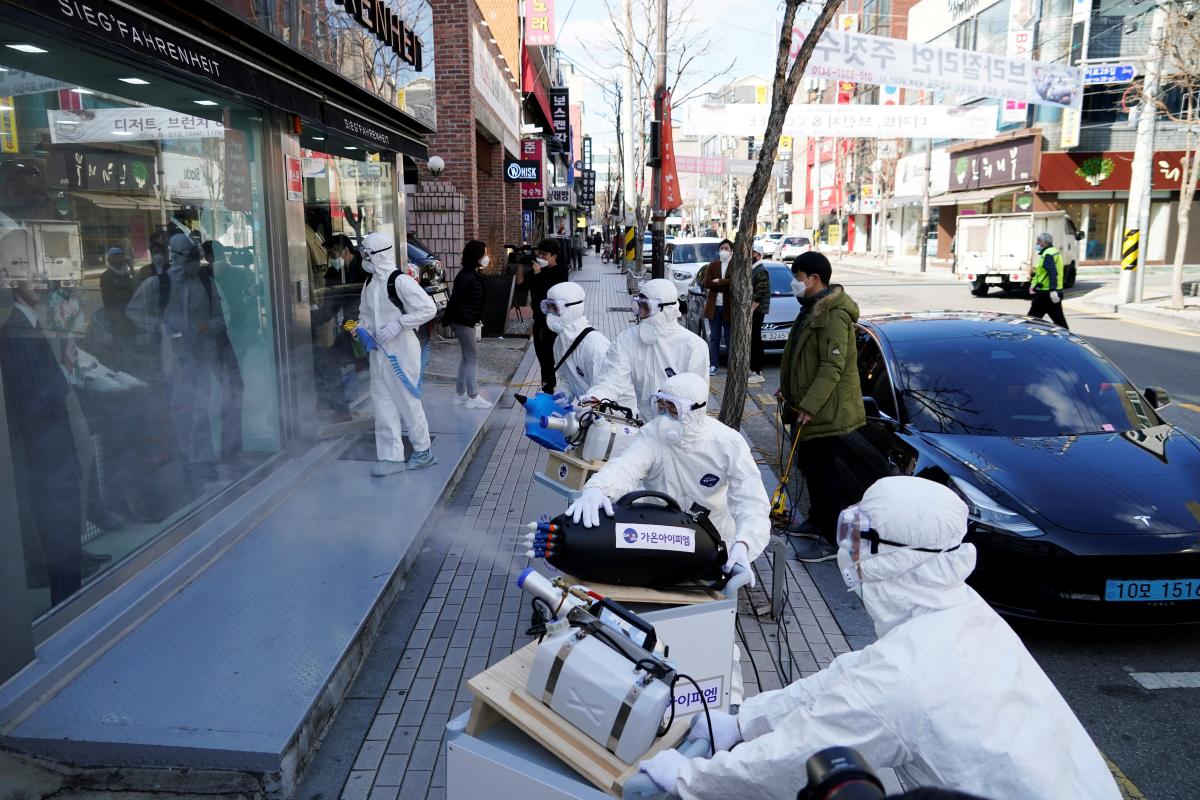 REUTERS
The number of deaths from the novel coronavirus originating from China's Wuhan has risen to 3,491.
As of March 7, there were 102,188 cases in total confirmed globally, according to the Coronavirus COVID-19 Global Cases dashboard by the CSSE at Johns Hopkins University.
Read alsoUkrainian MP isolated after meeting with French politician infected with coronavirus
Some 57,389 people have recovered.
As of Saturday morning, there were 6,767 cases confirmed in South Korea, 4,747 in Iran, 4,636 in Italy, 670 in Germany, 653 in France, 420 in Japan, 401 in Spain, 338 in the United States, etc.
UNIAN memo. The Chinese authorities reported an outbreak of pneumonia of unknown origin in Wuhan late in December 2019.
The causative agent of the disease was a new type of coronavirus, COVID-19. The virus is transmitted from person to person, with the incubation period lasting at least two weeks.
On January 30, the World Health Organization declared an international emergency over the spread of the novel coronavirus from China.