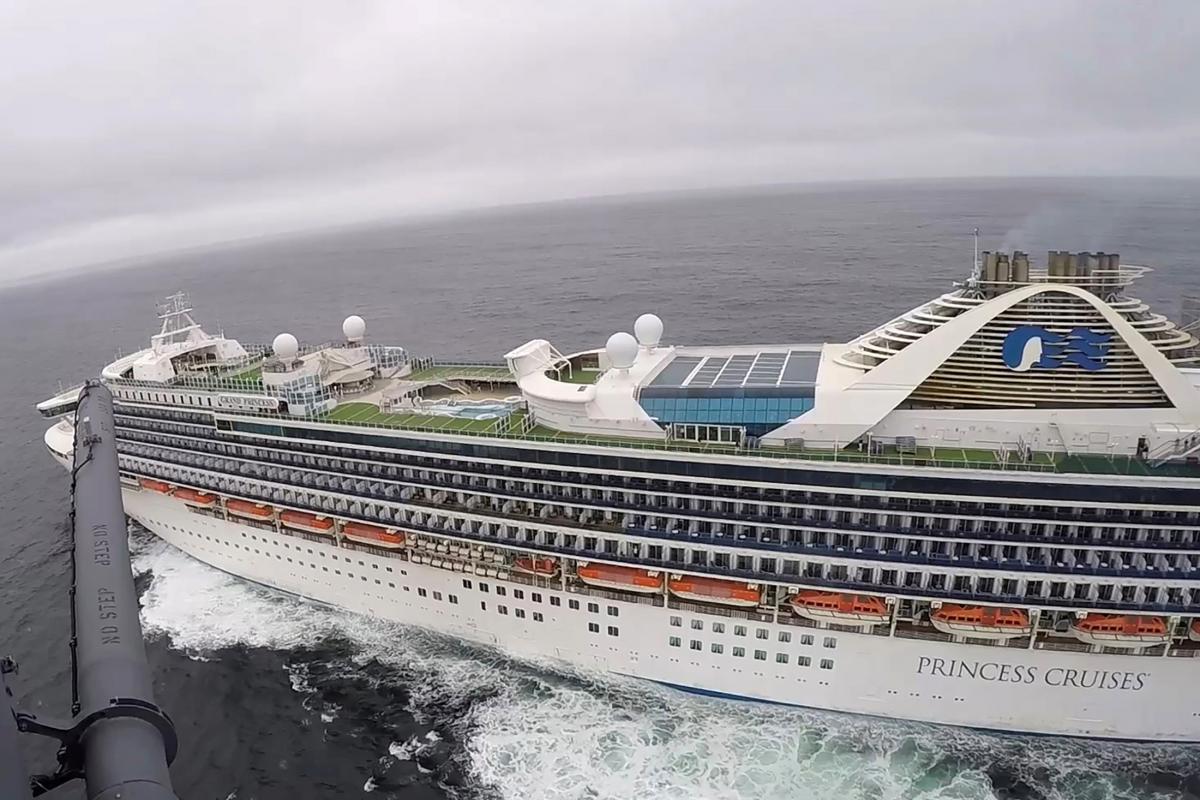 REUTERS
U.S. Vice President Mike Pence said Friday that the Princess Cruises' Grand Princess cruise ship off the coast of California will dock this weekend in a "non-commercial port," and that all passengers and crew will be tested for the coronavirus.
Speaking at the White House on Friday evening, Pence said that 46 people aboard the ship had been swabbed. Of those, 21 tested positive for the virus, he said, 24 were negative and one of the tests was inconclusive. Pence said that of the 21 who tested positive, 19 were crew members and two were passengers, as reported by USA Today.
Read alsoNumber of deaths from novel coronavirus rises to 3,491
"It's very likely that the crew was exposed on two different outings," Pence said. "And we know the coronavirus manifested among the previous passengers."
The vice president said that crew members would likely be quarantined on the ship.
"We will be testing everyone on the ship," Pence said.
More than 3,500 people were waiting for news of the test results as more cases connected to the ship came to light.
In addition to a 71-year-old man who died from coronavirus after sailing on the ship's previous voyage, The Associated Press reports health authorities disclosed that at least nine other people who were on the same excursion were also found to be infected. And some passengers from that trip stayed aboard for the current voyage.
It is reported a military helicopter lowered test kits onto the 951-foot (290-meter) Grand Princess by rope Thursday as the vessel lay at anchor off the coast of San Francisco.
At the same time, Director of the Consular Service Department of Ukraine's Ministry of Foreign Affairs Serhiy Pohoreltsev has said 49 Ukrainians are among passengers on board the Grand Princess cruise ship. The Consulate General of Ukraine in San Francisco is checking whether there are Ukrainian citizens among those infected with the novel coronavirus.