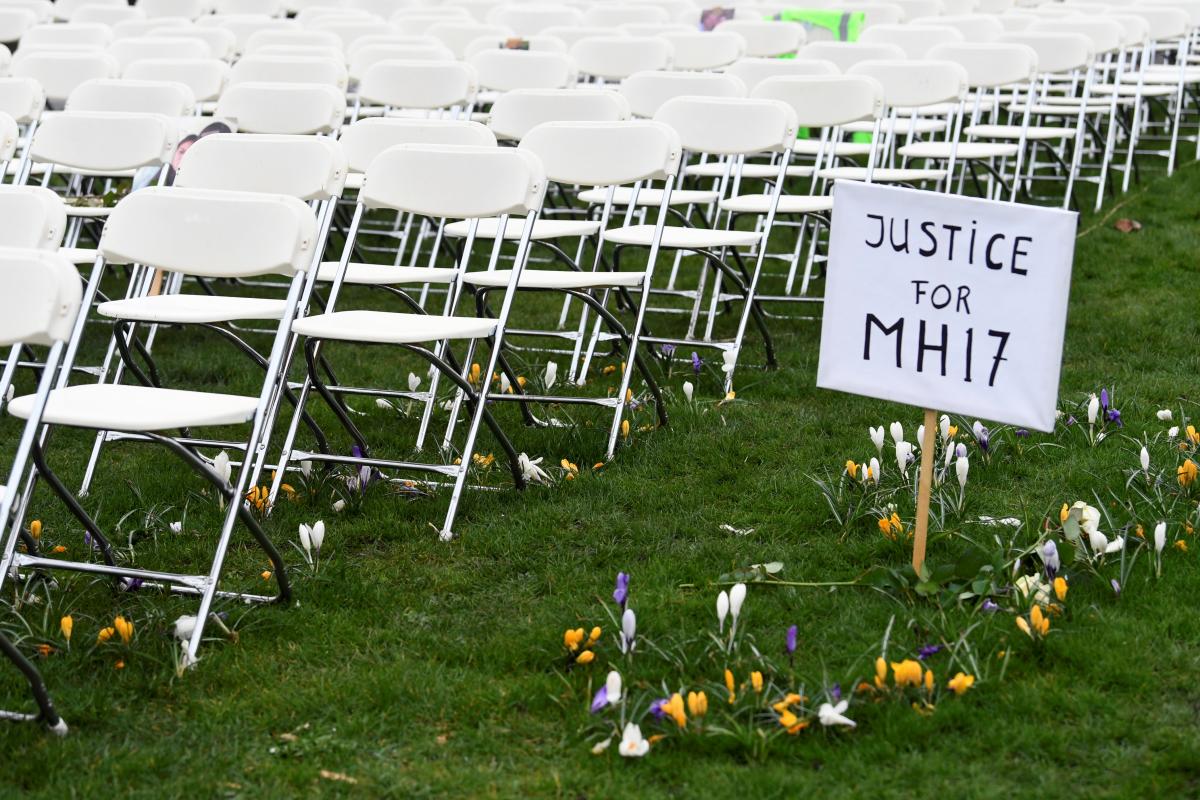 REUTERS
In The Hague, outside the Embassy of the Russian Federation in the Netherlands, relatives of those killed in the crash of the Malaysian Airlines plane flight MH17 installed 298 white chairs, symbolizing victims of the tragedy.
Relatives of MH17 victims demand a fair trial to identify and prosecute those responsible, according to Deutsche Welle.
In memory of their loved ones, people brought white roses and photographs of MH17 victims, putting them on empty chairs.
The protesters also set up posters saying humanity is more important than politics.
The memory of the victims was honored with a minute of silence.
Read alsoMH17 trial: Russia's GRU tried to hinder, influence probe on multiple fronts, Dutch report says
"We have been waiting for this court for more than five years. We want to know who is to blame for the death of our loved ones and the role of the Russian Federation in this tragedy," said a member of the board of the Netherlands Fund Plane Crash Piet Ploeg, who lost his brother, daughter-in-law, and nephew in the MH17 crash.
UNIAN memo. A Malaysia Airlines plane flying MH17 en route from Amsterdam to Kuala Lumpur was shot down on July 17, 2014, over the territory of Donetsk region occupied by Russia. All 298 people on board were killed. Most of the victims (196) are citizens of the Netherlands. A joint investigation team, which includes representatives of Australia, Belgium, Malaysia, the Netherlands, and Ukraine, found that the plane was hit by a missile launched from the Russian Buk air defense complex. The first four suspects in the tragedy are Russian terrorist Igor Girkin (Strelkov), Russian general Sergei Dubinsky, and terrorists Oleg Pulatov and Leonid Kharchenko. The trial in The Hague will begin on March 9, 2020.