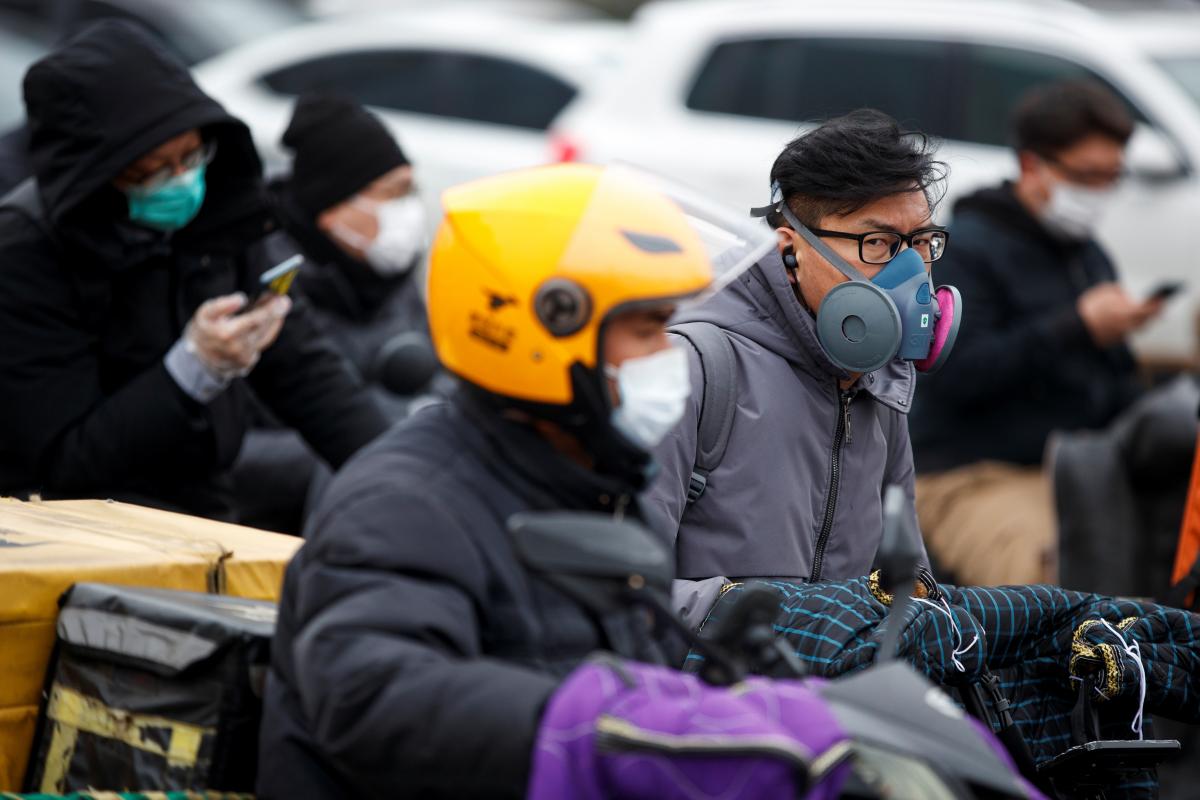 REUTERS
Ukraine's Health Ministry says 110,041 laboratory-confirmed cases of the new COVID-19 coronavirus were registered worldwide as of March 9, of which 3,825 were fatal, and 62,053 people have already recovered.
Read alsoTravel chaos erupts as Italy shuts down north to halt virus – media
There were 29,137 cases in total confirmed in 100 countries outside mainland China, the ministry's press service said on March 9.
At the same time, in Europe, death total stands at 397, with 11,789 confirmed cases of infection.
In particular, there were 7,375 cases confirmed in Italy, 902 in Germany, 1,126 in France, 374 in Spain, 332 in Switzerland, 277 in Great Britain, 265 in the Netherlands, 200 in Belgium, 203 in Sweden, 169 in Norway, 102 in Austria, 73 in Greece, 55 in Iceland, 37 in San Marino, 36 in Denmark, 25 in Israel, 30 in Finland, 32 in Czech Republic, 21 in Ireland, 30 in Portugal, 13 Georgia, 11 in Croatia, 10 in Estonia, nine in Azerbaijan, Slovenia, and Romania (each), six in Belarus, five in Poland and Slovakia (each), seven in Russia and Hungary (each), four in Bulgaria, three in Northern Macedonia, Malta, and Latvia (each), two in Bosnia and Herzegovina, and one in Andorra, Armenia, Lithuania, Luxembourg, Monaco, Moldova, and Serbia (each).
To date, only one COVID-19 case has been registered in Ukraine, according to the ministry's press service.