Obama promises to cut US greenhouse gas emissions in response to Pope's plea
15:23, 19 June 2015
World
U.S. President Barack Obama has said he supports an initiative of Pope Francis, who has called for action on climate change, the White House reported on Friday.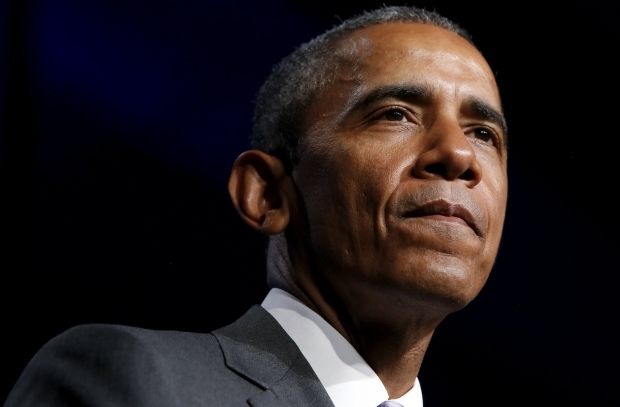 REUTERS
On Thursday Pope issued a papal document, known as an encyclical, in which he argued that rich countries bear most of the responsibility for destruction of the planet. The Pope urged them to protect the poor around the world from climate change.
He also criticized the dependence of policymaking on financing and technology and called for a change in lifestyle and production to save a planet from environmental ruin, which he said was largely due to human activity, Russian news agency RIA Novosti reported.
"I welcome His Holiness Pope Francis's encyclical, and deeply admire the Pope's decision to make the case - clearly, powerfully, and with the full moral authority of his position - for action on global climate change," Obama said in a statement.
According to the U.S. president, he fully supports Pope Francis' plea for bold actions to protect future generations from climate change.
"I believe that the United States must be a leader in this effort, which is why I am committed to taking bold actions at home and abroad to cut carbon pollution, to increase clean energy and energy efficiency, build resilience in vulnerable communities and to encourage responsible stewardship of our natural resources," Obama said.
"We must also protect the world's poor, who have done the least to contribute to this looming crisis and stand to lose the most if we fail to avert it," Obama said.
He promised to discuss these issues with the Pope during his visit to the United States in September.
"And as we prepare for global climate negotiations in Paris this December, it is my hope that all world leaders--and all God's children--will reflect on Pope Francis's call to come together to care for our common home," Obama said.
The U.S. president has repeatedly tried to push through the Congress the legislation that would help reduce greenhouse gas emissions and increase energy efficiency of the economy, but his efforts were blocked by the Republicans. The United States, along with China, is the largest emitter of carbon dioxide emissions.
If you see a spelling error on our site, select it and press Ctrl+Enter