Thousands of protesters gather in front of parliament building in Athens
15:31, 19 June 2015
World
Thousands of protesters gathered in front of the parliament building in the Greek capital Athens on Friday, accusing the government of deceiving the people and failing in its talks with creditors, leads Greece to economic collapse.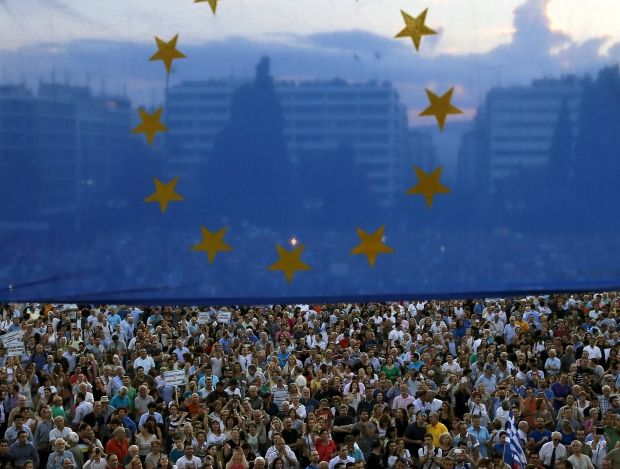 REUTERS
The protesters demanded that the government and Prime Minister Alexis Tsipras continue negotiating with partners and creditors so that Greece remains in the euro zone, European media report.
Protesters came to the parliament building in Athens with the flags of the European Union and Greece, as well as banners reading "We are all Europeans."
As earlier reported, Greece's creditors, including the IMF and the European Central Bank, are ready to provide the next tranche of bailout loans to Greece only on the condition that certain reforms, particularly, to reduce government spending, are fulfilled by Athens.
If you see a spelling error on our site, select it and press Ctrl+Enter