Russian Security Council: Russia cannot prevent Russian 'volunteers' entering Ukraine
11:57, 22 June 2015
World
The Russian authorities do not encourage Russian citizens to go as volunteers to the Donbas conflict zone, but it is difficult to prevent this because of the historical closeness of the two nations, Russian Security Council Secretary Nikolai Patrushev said in an interview with the Kommersant newspaper published on Monday, according to Russian news agency RIA Novosti.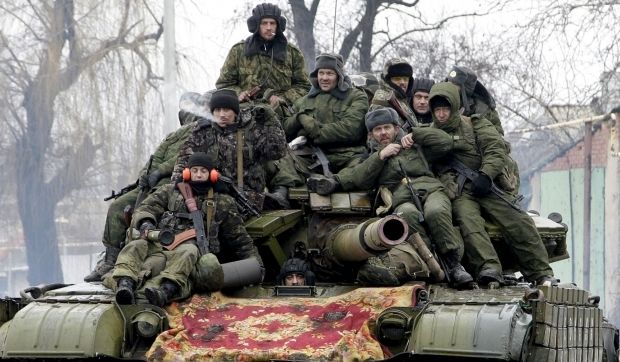 REUTERS
"We do not urge anyone to do this and do not encourage it. But it is impossible to prevent this. After all, two million refugees from Ukraine have not just come to Russia - they have relatives and friends here. They tell them about the atrocities that are taking place there. After that, emotions prevail and people go there and participate," Patrushev said.
According to Patrushev, the conflict in Ukraine could be resolved without a "civil" war, if the parties implement the Minsk agreements, but they are not being fulfilled.
"Today, even in one Ukrainian family the relatives often take diametrically opposed positions and quarrel. This is a civil conflict. We are ready to provide and support the Ukrainian refugees who are accepted neither in the EU nor in the U.S. But we are not going to be involved in civil conflict," he said.
Russia denies sending weapons, troops, ammunition and supplies to the militants in eastern Ukraine, but a large and growing body of evidence indicates that Russia is not only continuing to fuel the conflict, but may well have had a hand in starting it in the first place.
Recent media reports also show that Russia has sent serving Russian soldiers to fight in Ukraine, despite denying having done so.
If you see a spelling error on our site, select it and press Ctrl+Enter