Poland appoints commander in chief in case of war
12:29, 22 June 2015
World
Polish President Bronisław Komorowski as proposed by Polish Prime Minister Ewa Kopacz on Monday nominated General Marek Tomaszycki a candidate for the post of Chief of the Polish armed forces in the case of war, the president's National Security Bureau reported on Sunday, according to Radio Poland.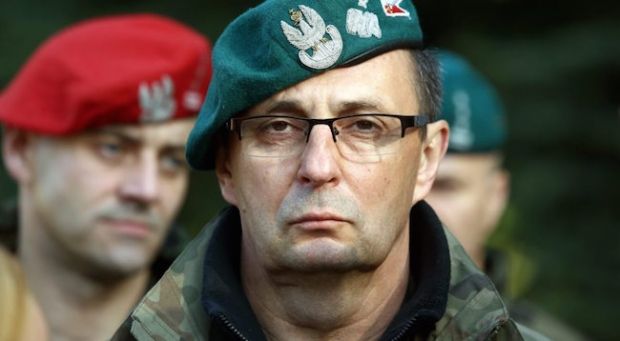 Photo from polskieradio.pl
"Creating a choice of the candidate for the post of chief of the armed forces, who will [now] be able to prepare for his duties, was one of the major changes made under the reform of the management system of the Polish Armed Forces that began on January 1, 2014," the report says.
The commander must take command of the army in wartime and report directly to the president, who is engaged in protection of the state together with the government. The rest of the military tasks related to defensive operations, such as training, are run by the Ministry of Defense, in peacetime as well as during war.
Having signed a law establishing such a post in the management structure of the Polish Army on April 1, 2015, the Polish president said that "the law would give the Polish state a real ability to efficiently and quickly respond to potential danger and crisis."
If you see a spelling error on our site, select it and press Ctrl+Enter