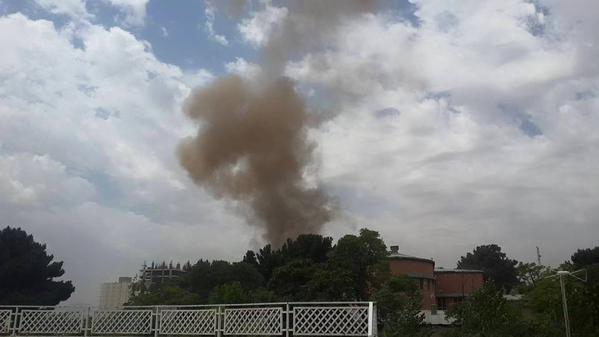 Photo from @News_Executive
Attackers detonated a huge car bomb outside the building, before racing into parliament itself, reports say.
Police are evacuating the premises, while trying to fight off the attackers.
The incident happened as new Defense Minister Massoom Stanekzai was being introduced to MPs, who need to endorse him.
Local media report another explosion in the Dahmazang area of Kabul city.
Television was broadcasting live from the building when the attackers struck and MPs were seen fleeing the building.
One female MP is reported to have been wounded.
The country has been without a full-time defense minister for several months, and the attack is sending a clear message to the government by putting out Monday's parliamentary proceedings.