US welcomes EU's decision to extend sanctions against Russia
11:52, 23 June 2015
World
The United States welcomes the extension of EU economic sanctions against Russia, imposed in response to Russia's aggression in the east of Ukraine, the new spokesman of the U.S. State Department John Kirby said at a briefing on Monday, according to Radio Liberty.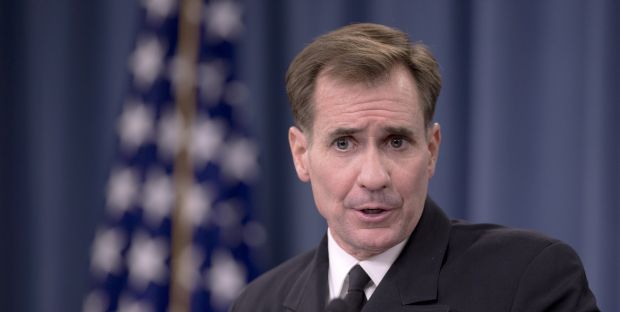 Photo from AP Images
According to Kirby, just as in the EU, the U.S. and other countries, the Group of Seven has clearly said that these sanctions are directly associated with the full implementation of the Minsk agreements.
"We hope that all countries will condemn Russia's aggressive actions in Ukraine and will join the international community in imposing sanctions," he said.
As UNIAN reported earlier, the European Union on Monday extended economic sanctions against Russia until January 31, 2016.
In particular, the sanctions relate to access to European financial markets for some Russian banks and companies, trade in arms and dual-use goods, and exports of certain technologies related to the energy sector.
If you see a spelling error on our site, select it and press Ctrl+Enter