International tribunal looks like best chance for MH17 justice, say Dutch sources
11:24, 24 June 2015
World
The Netherlands is discussing with its allies an international tribunal to prosecute those suspected of downing a Malaysian airliner over militant-held eastern Ukraine last year, sources familiar with the discussions have told Reuters, Ukrainian online newspaper RBK-Ukraine reported on Wednesday.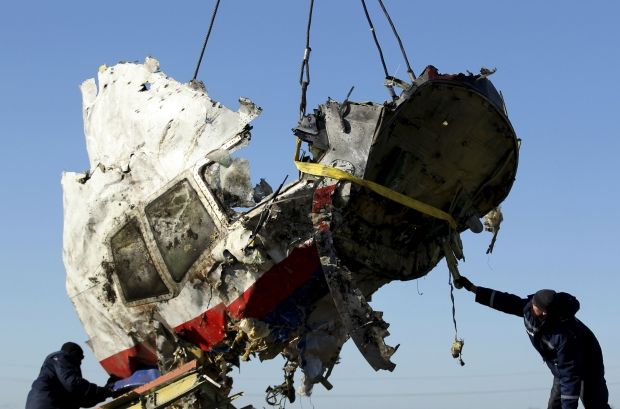 REUTERS
The chance of a successful prosecution is considered slim at best, but the Dutch still hope that, by pushing for a U.N.-style court with the backing of Western allies, they could pressure Russia, whose role in the process is critical, into cooperating, Reuters wrote.
Of the 298 dead passengers and crew on Malaysia Airlines flight MH17, two-thirds were Dutch. With the anniversary of the disaster looming on July 17, the government is under intense pressure to act from a public who mostly believe Russia either shot down the plane or supplied the rocket to those who did.
Two sources in the Netherlands, who spoke on condition of anonymity because of the sensitivity of the issue, said the legal and political complexities of the case had persuaded it to focus on creating an international court backed by the U.N. Security Council, once a multinational investigation finishes and suspects are named.
Asked about the plan, a high-level Dutch government official who also declined to be named told Reuters: "A U.N. tribunal is the best option. We expect that it will provide the greatest chance of cooperation from all countries involved."
For now, the investigation into the crash continues, and Dutch prosecutors have said they do not expect to issue indictments until after the Dutch Safety Board releases a report in October detailing how the plane was downed.
'But the prosecutors have narrowed their focus to the theory that the plane was shot down by a Russian-built BUK surface-to-air missile fired from an area held by pro-Russian forces.
If you see a spelling error on our site, select it and press Ctrl+Enter