Yerevan protests spread to other Armenian cities
16:42, 24 June 2015
World
More and more cities and communities in Armenia are joining protests against protests against rising electricity prices, Armenian online newspaper Armenia Today reported on Wednesday.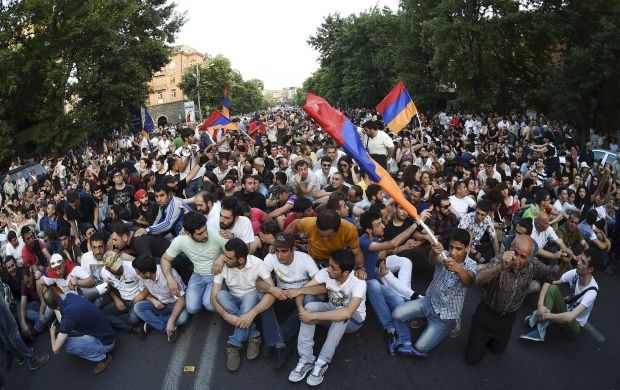 REUTERS
Following Yerevan, people have begun to protest in Vanadzor, while a sit-down protest is taking place in Gyumri.
In addition, according to rally organizer Vaginak Shushanyan, a large meeting will be held in Aragatsotn at 1800 on Wednesday.
According to Shushanyan, the protests against the government's decision to raise electricity prices have been supported by the representatives of the Armenian community abroad – with meetings held in Los Angeles and several cities in France and Germany.
At the moment, the protesters have been blocking the Baghramian Avenue for 19 hours, which, according to the ultimatum given by the Yerevan police, they were to have cleared by 1000.
If you see a spelling error on our site, select it and press Ctrl+Enter