NATO to review nuclear weapon policy as attitude to Russia hardens
11:36, 25 June 2015
World
NATO, in an echo of the cold war, is preparing to re-evaluate its nuclear weapons strategy in response to growing tension with Russia over Ukraine, Ukrainian newspaper Ukrainska Pravda reported on Thursday, with reference to UK newspaper The Guardian.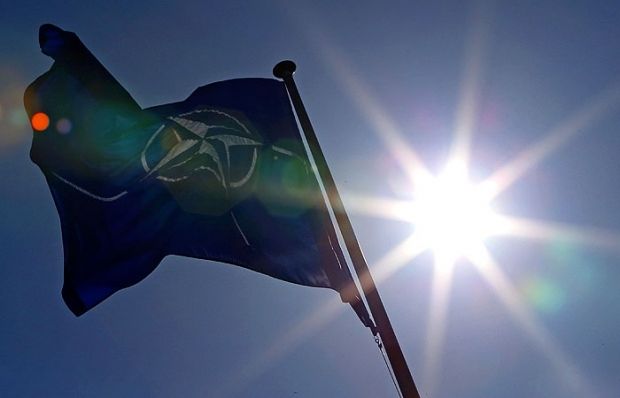 REUTERS
Updating NATO's nuclear policy would amount to an escalation in tit-for-tat exchanges with Russia since the Ukraine crisis erupted last year. Expressing concern over President Vladimir Putin's announcement last week that Russia was to buy 40 new intercontinental ballistic missiles, NATO officials also said there was alarm over Russian rhetoric on nuclear weapons and the extent to which such weapons are involved in military exercises.
"There is very real concern about the way in which Russia publicly bandies around nuclear stuff. So there are quite a lot of deliberations in the alliance about nuclear [weapons], but it is being done very slowly and deliberately. We need to do due diligence on where we are," a NATO diplomat said.
The issue is being discussed on the margins of a two-day NATO ministerial meeting that began in Brussels on Wednesday. But the U.S. is keen to get the issue on the table and a meeting of NATO's ministerial nuclear planning group is likely to be held later this year – earlier than planned – to discuss refreshing the nuclear doctrine.
If you see a spelling error on our site, select it and press Ctrl+Enter