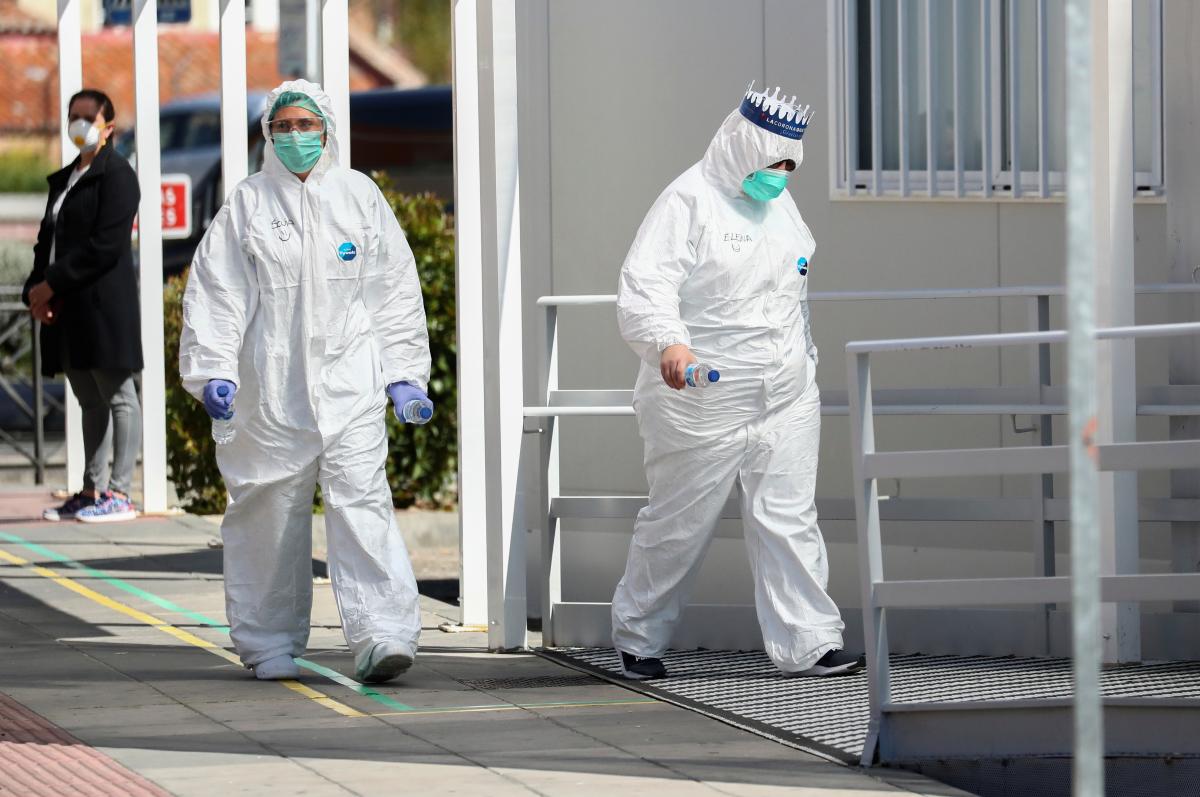 REUTERS
The number of deaths from the novel coronavirus originating from China's Wuhan has risen to 30,852 people.
Italy's death toll is now the highest, it has reported 10,023 deaths, according to the Coronavirus COVID-19 Global Cases dashboard by the Center for Systems Science and Engineering (CSSE) at Johns Hopkins University.
Read alsoCoronavirus: Russia shutting down borders
As of the morning of March 29, there were 665,164 total confirmed cases globally. The United States topped the list, having reported 124,665 cases. It was followed by Italy with 92,472 cases and China with 82,057 cases.
Spain ranked fifth with 73,235 cases and Germany was fourth with 57,695 cases.
There were 38,105 confirmed cases in France; 35,408 in Iran; 17,312 in the United Kingdom; 14,076 in Switzerland; 9,819 in the Netherlands; 9,583 in South Korea; 9,134 in Belgium; 8,271 in Austria; 7,402 in Turkey; 5,655 in Canada; 5,170 in Portugal; 4,032 in Norway; 3,935 in Australia; 3,904 in Brazil; 3,619 in Israel; 3,447 in Sweden.
Some 140,225 people have already recovered.
The virus was registered in 177 countries.
Ukraine reported 356 confirmed COVID-19 cases late on Saturday, March 28. They include nine deaths and five recoveries.