Kidawa-Błońska appointed new Sejm speaker
15:52, 25 June 2015
World
Małgorzata Kidawa-Błońska has been appointed the new speaker of Poland's Sejm lower house of parliament following the resignation of Radosław Sikorski, Ukrainian news service LB.ua reported on Thursday, with reference to Radio Poland.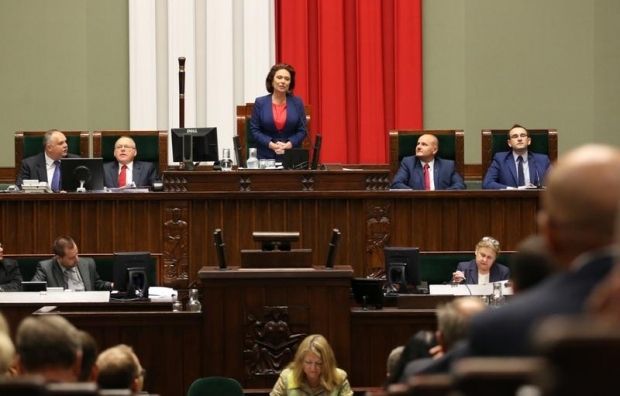 Photo from sejm.gov.pl
Civic Platform (PO) MP Kidawa-Błońska was until recently a government spokesperson.
She was voted into the post by 244 MPs, mainly from the PO and the Polish People's party (PSL).
"There is no need to insult each other, argue. We will be together make good laws," Kidawa-Błońska said on Thursday.
The runner up in the voting was MP Jerzy Wenderlich, with the support of 43 MPs.
The previous speaker, Radosław Sikorski, handed in his resignation in the wake of the release of sensitive documents related to the so-called finance-tape scandal.
Meanwhile, a Warsaw court has upheld a one-year prison sentence without the right to appeal handed to the whistle-blower who released the documents, Zbigniew Stonoga.
If you see a spelling error on our site, select it and press Ctrl+Enter