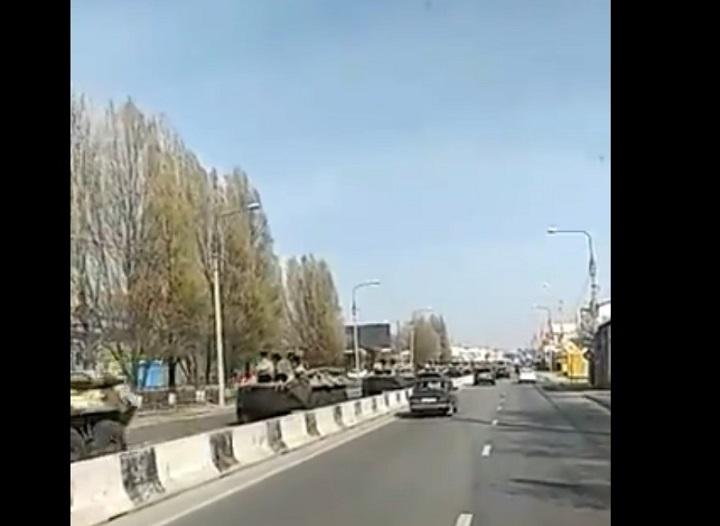 Screenshot from one of eyewitnesses' videos
The Russian authorities have been pulling in armored personnel carriers towards the Russian city of Rostov-on-Don.
Eyewitnesses posted their videos (18+) on social networks on March 30.
"One can see long convoys of armored personnel carriers with the military of the Russian Federation moving through the streets of the city, being accompanied by police cars," the nv.ua portal reported.
"And you say it's 'calm and quiet' – look at this show. Why the heck we need all this – I don't get it. Is this the beginning of war, or what?" one of the users says in a video comment.
Another user suggested that the authorities had decided to introduce a "defense emergency" and "city lockdown."
Yet, it is not known why so many military vehicles have been brought to Rostov-on-Don, the portal said.
хуйло в Ростов ввёл военную технику. Чтобы вата не бунтовала, мало ли, цены на нефть падают, продукты растут в цене) pic.twitter.com/10ktjgP9Do

— 25ЄС_EU_UA_NATO_USA_יִשְׂרָאֵל🇮🇱🇺🇦🇺🇸🇪🇺🇬🇧 (@herooftheday10) March 30, 2020