Banks close doors and euro plunges as Greece heads to brink of default and 'Grexit'
13:45, 29 June 2015
World
The euro hit new month-on-month lows overnight in electronic trading as it was announced that Greek banks would shut their doors on Monday in an effort to stem an outflow of cash, Radio Liberty has reported.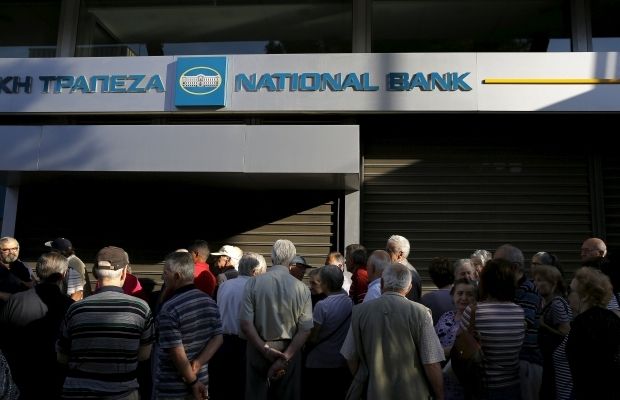 REUTERS
The euro was trading at less than $1.10 after Greek Prime Minister Alexis Tsipras announced that the banks in his country would not open on Monday.
Speaking to his nation on television, Tsipras said that the government had had to resort to such measures after the European Central Bank refused to increase the amount of its emergency credits to Greek banks.
On Sunday, the ECB said that it was placing a freeze on the level of its emergency lending to the financial system in Greece, which now requires much larger financial investments due to the leakage of cash.
According to reports, since Sunday night, when the Greek parliament approved the holding of a referendum on the terms for international aid, Greek citizens, in anticipation of the announcement by Tsipras, withdrew EUR 1.3 billion from cash machines.
Greece has to repay EUR 1.6 billion in loans from the International Monetary Fund on June 30, but hopes that the money would be secured from Athens' creditors have been dashed. Failure to repay the debt will plunge Greece into default, which in turn could trigger Greece's exit from the euro zone, long dubbed in the media as a "Grexit," and result in a serious banking crisis in the country.
Meanwhile, the Greek transport minstry said it was suspending passenger fares on state-run Metro trains, buses and trolleybuses of the Greek capital Athens due to the clampdown on ATM cash withdrawals and shuttering of the country's banks.
The transport minister said fares would be cancelled for a few days "to ease the lives of citizens in these circumstances."
If you see a spelling error on our site, select it and press Ctrl+Enter