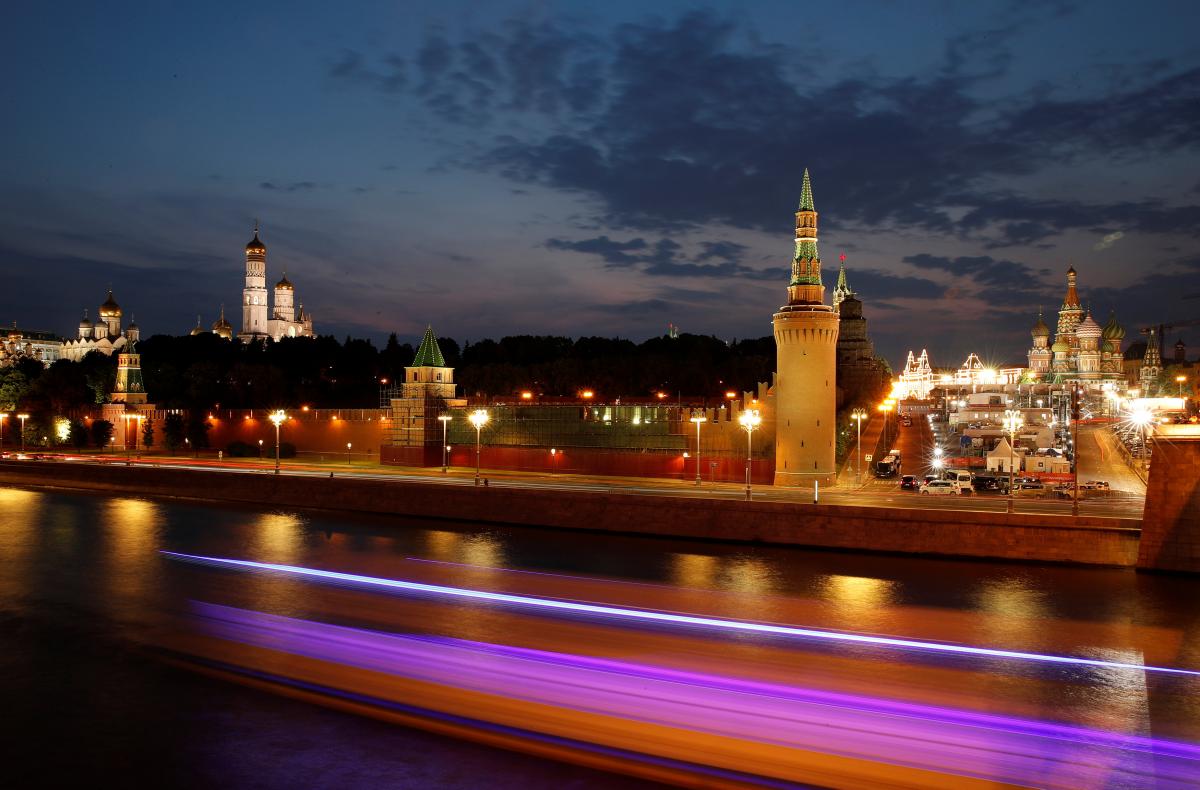 REUTERS
While Russia is threatening an Italian newspaper over the report revealing the true objective of the Russian military team deployed in Italy, the analysis of documentary material confirms the conclusions made by La Stampa on the intelligence-driven nature of the Russian mission, which is being concealed under the pretext of "assistance" in fighting the novel coronavirus, a U.S.-based think tank reports.
The threats voiced by Russian defense ministry spox Igor Konashenkov against La Stampa journalist Jacopo Iacoboni were related to his report, which, among other things, claimed the Kremlin had deployed intelligence agents, along with bacteriological warfare experts, as part of the Russian "assistance" mission to Italy, according to the IGDTS think tank.
Russian troops deployed in Italy, as their defense officials claim, have been studying the language of the host country, which isn't among responsibilities of military medics, at the same time suggesting that those troops are with Russia's military intelligence or special operations forces.
La Stampa's pieces saw no refutation either by the Italian prime minister, or the ministry of foreign affairs, or the defense ministry, which seems to have fallen victim to pro-Russian efforts by PM Giuseppe Conte, the report adds.
Currently, there is a sufficient amount of open source information allowing to analyze Russian military presence in Italy and confirm suggestions put forward by La Stampa reporters, IGDTS states.
Read alsoRussian COVID-19 numbers as dangerous propaganda – think tank
Chief of Italy's Defense Staff, Enzo Vecciarelli, noted that the Italian side needed anesthetists, resuscitators, and lung ventilators. At the same time, it's military chemists who form the core of Russia's military contingent in Italy. Russia has supplied equipment that is traditionally used in combat to disinfect heavy military hardware against chemical contamination.
Also, experts note that, while the core of the Russian team is supposed to consist of troops that are part of these Chemical Defense Forces, videos of the Russian group landing at the Pratica di Mare airbase clearly shows troops sporting chevrons unrelated to the Chemical Forces. Meanwhile, Russia has inherited Soviet practices where military uniform of KGB operatives would have insignia of the Air Force or Signal Corps. Thus, SpecOps troops and military intel officers have obviously been deployed with insignia of other military units.
Earlier, IGTDS analysts pointed out that at least one of the Russian troops deployed to Italy, who was listed as a member of the Kirov-based Military Medical Academy, was, in fact, part of the 48th Central Research Institute specializing in biological weapons.
Besides, experts say, videos of the Russian group in action prove that the personnel deployed fail to follow the basic personal protection protocol, violating safety regulations, which may in fact testify to those troops belonging to other types of military forces.
The team deployed in Italy includes two staffers of the Zvezda TV channel, which is part of the Russian Ministry of Defense: Konstantin Khudoleev and Vyacheslav Amelyutin, whose previous deployments, including in Syria, leads to an assumption that they are part of Russian military intelligence taking part in psy-ops.
In addition to the propagandist and symbolic aspects of the Russian mission in Italy, their troops are also set to fulfill technical and military tasks. The Russian convoy drove 600 kilometers from the Pratica di Mare airbase near Rome toward Lombardy despite the fact that there are at least four airfields within 100 km around Bergamo, capable of receiving Candid-type cargo aircraft (Il-76).
Read alsoWar amid virus spread: Russia attempting to exploit global quarantine issue to have sanctions lifted
The number of aircraft that landed in Pratica di Mare and their landing interval resembles an operation Russia conducted in Crimea in 2014, when a group was deployed on the peninsula, having been brought there within several hours by Russian military cargo aircraft before capturing key strategic targets in the area, blocking Ukrainian military units, and ultimately annexing the peninsula. Thus, the operation in Italy can be seen as a drill working out an aerial component of the deployment of a military group in the territory of one of the NATO Allies.
According to sources in the Russian defense ministry, as the Russian convoy was moving across Italy, troops worked out their actions in the conditions of a gas (chemical) attack.
Therefore, there is documentary confirmation of suggestions put forward by La Stampa proving that 80% of Russian aid sent to Italy is, in fact, useless, while troops deployed are not just military doctors, but also intelligence operatives, spec-ops officers, and military chemists.