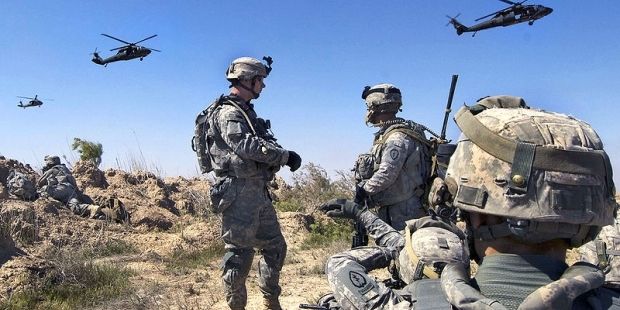 US Army to hold exercises in response to Russia's growing military activity / wikimedia
"You'll see increasing exercises of greater sizes as we move forward. What I am interested in there is making them multilateral so it's not only, for example, the United States, Lithuania, Latvia, Estonia, it's the U.S., Germany, other NATO partners, Britain, Canada, the Danes, etc. That will start to participate. And we have those plans for the future," Odierno said, according to delfi.lt.
According to U.S. general, with joint exercises, the U.S. demonstrates NATO collective defense commitments at a time when Russia's growing military activity is raising concern.
"It's concerning that in some ways they are not following the rules that we've set in place with some of their air activity. There is concern about their activity in Ukraine. As part of NATO, it's our responsibility to protect our NATO allies which is why we are here in Lithuania," he said.
Major General Almantas Leika, commander of the Lithuanian Land Force, said such a visit and joint exercises "show the United States' determination to be present here when it's not completely safe in the region, and send clear messages to everyone."