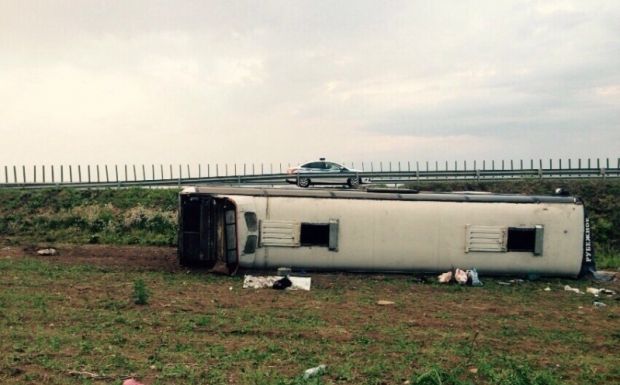 61.mvd.ru
"Ten Ukrainian citizens were injured in a road accident in Rostov region of Russia. Eight people have minor injuries, while two persons have injuries of moderate severity and remain hospitalized. The information is being verified," the report says.
In turn, the Rostov law enforcement officers reported that the accident took place at 894 km of the M4 Don highway. According to preliminary information, the driver fell asleep while driving and the bus slid into a ditch and overturned.
It was reported, beside the driver, 47 passengers were in the bus, including three children.