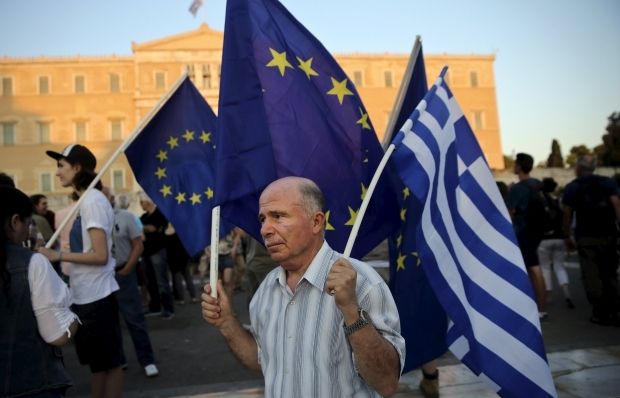 REUTERS
If Eurogroup approves the Greek proposal this Saturday, the program has to be approved by Eurozone parliaments, which is a rather lengthy process, according to Greekreporter.
Meanwhile, Athens has a EUR 3.4 billion payment due to the European Central Bank (ECB) on July 20. It is impossible to disburse funds of the new bailout program by then.
Also, according to a real.gr report, the International Monetary Fund (IMF) is asking for EUR 1.53 billion Greece failed to pay on June 30.
The report said that IMF Managing Director Christine Lagarde called Brussels asking for a payment to the Fund be made before the ECB payment.
If an agreement is signed, Greece can receive EUR 3.35 billion in profits the ECB made from Greek state bonds under the Securities Market Program (SMP). However, the amount is not sufficient to cover both debt payments.
European Commission officials are examining the situation in order to find a solution.