Syriza opposes agreements with creditors
22:40, 15 July 2015
World
More than half of the members of Greece's governing radical left wing Syriza party stood against the agreements reached by Prime Minister Tsipras with the country's creditors.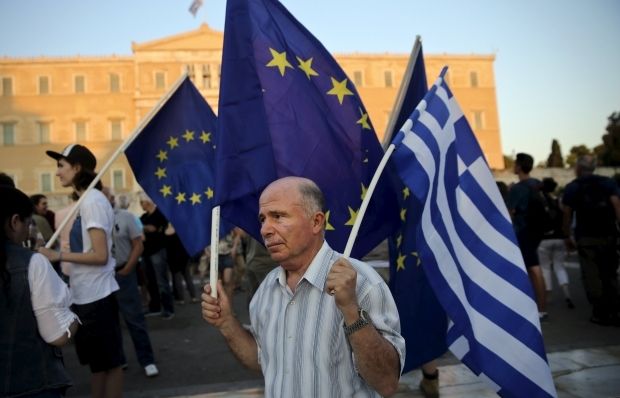 REUTERS
Syriza party's central committee has signed a statement slamming the agreement Greece reached with its European creditors earlier this week, describing it as a coup against their nation by European leaders.
The statement, signed by 109 of the committee's 201 members, says the agreement was "the result of threats of immediate financial strangulation" and is a new bailout with "humiliating terms of supervision, destructive for our country and its people."
Greece's parliament is expected to vote Wednesday on the austerity bill required to get a new bailout package.
"The choice between a bailout or catastrophe is a choice made in the face of terror," Panagiotis Lafazanis, who heads the far-left flank of SYRIZA, told reporters.
Meahwhile, Greece's Finance Minister, Euclid Tsakalotos, said, "Time will show if the deal is economically viable. It was an honourable compromise between the popular will and the rules of the EU. We never said we will achieve all targets," Ekathimerini reports.
Tsipras has described the deal as a "one-way street" imposed on Greece and the rest of his government shared his skepticism.
If you see a spelling error on our site, select it and press Ctrl+Enter