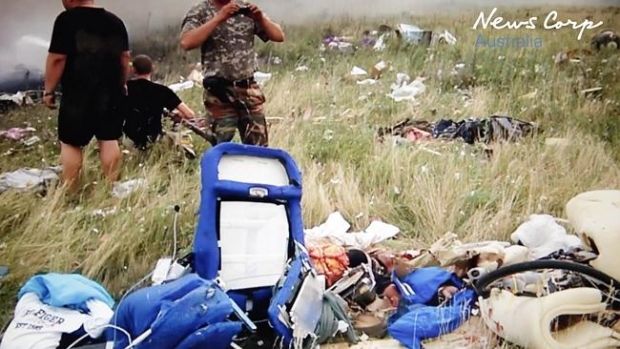 News Corp Australia
Journalists of News Corp Australia published the pictures shot by militants, themselves, from the crash scene right after the tragedy.
The screenshots from the video clip capture the first minutes following the discovery of a crash site of flight MH17 downed by Russian-terrorist forces.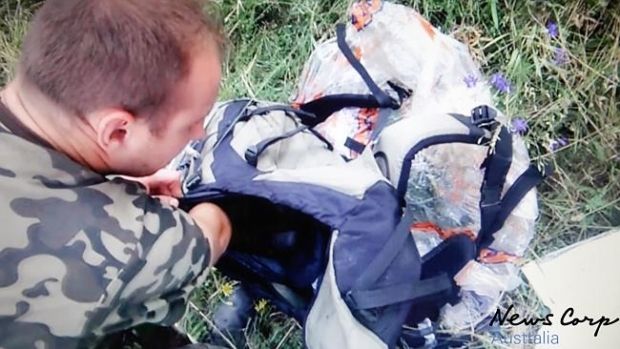 News Corp Australia
It can be seen that the militants snap the pictures of the dead bodies and examine their belongings.
News Corp Australia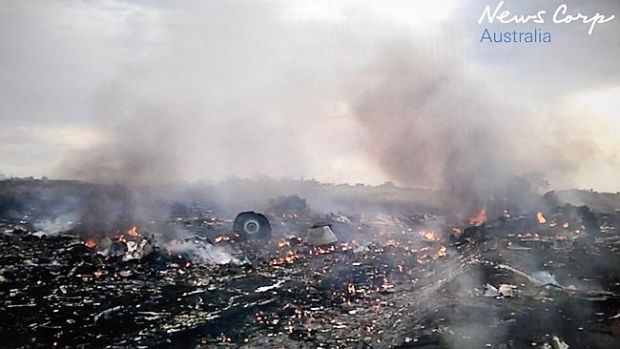 News Corp Australia