Greek Parliament adopts bill on creditors' demand
09:53, 23 July 2015
World
Greek Parliament passed on Thursday two more actions required by the country's lenders, paving the way for talks on a third bailout to begin, according to Ekathimerini.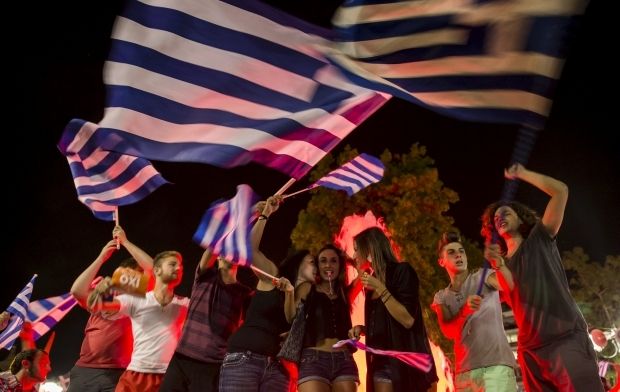 REUTERS
"Conservative forces within Europe still insist on their plans to kick Greece out of the euro," Greek Prime Minister Alexis Tsipras told legislators in the early hours of Thursday. "We chose a compromise that forces us to implement a program we don't believe in and we will implement it, because the choices we have are tough," he sai, according to Ekathimerini.
A total of 230 MPs voted for the bill, which included the adoption of a European bank resolution scheme and the change of the civil procedure code. The legislation was opposed by 63 lawmakers, while five abstained.
Prime Minister Alexis Tsipras saw support from his Syriza MPs increase slightly as 36 of his lawmakers failed to support the legislation against 39 who did not back the first round of reforms last week.
The new rules will, in theory, shield taxpayers from the cost of bank failures and stipulate that unsecured depositors -- those with more than 100,000 euros with an individual bank -- will face losses before taxpayers. Shareholders, senior and junior creditors will be in line to take a hit before depositors.
If you see a spelling error on our site, select it and press Ctrl+Enter