Global Peace Index: Syria named world's most dangerous country
22:53, 23 July 2015
World
Syria has been named as the world's most dangerous country, ranking 162nd in the ranking of 162 nations, Russia was 152nd and Ukraine 150th, according to the Global Peace Index (GPI) of the Institute for Economics and Peace (IEP).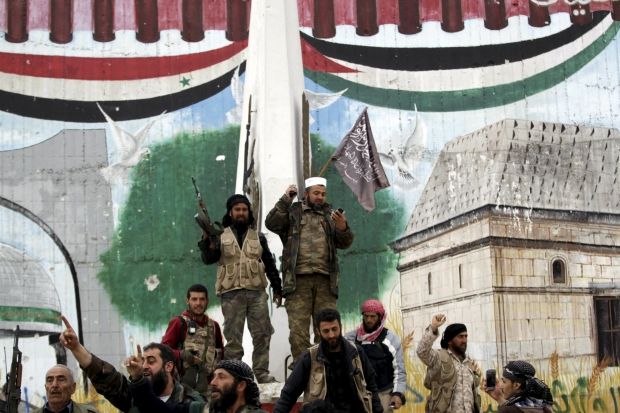 REUTERS
In 2008, Syria was classed as the world's 88th most peaceful country, but in the last few years, during devastating civil war and the rapid rise of Isis in the country, it has fallen from almost the middle of the table to the very bottom, The Independent wrote.
Iceland ranks as the world's most peaceful country, as its very low levels of political instability, murder, weapons exports and problems with neighbouring countries also contribute to its first place ranking.
According to the research, Nordic countries, along with Alpine nations like Austria and Switzerland, are represented highly in the top 10 most peaceful countries – Denmark is just behind Iceland, in second place, and Finland is in sixth.
Russia ranks 152nd with just 10 countries between it and Syria, which is followed by Iraq and Afghanistan.
"The country that suffered the most severe deterioration in peace was Libya, which now ranks 149th of 162 countries," said Vision of Humanity, an IEP initiative.
Ukraine ranks 150th. "Ukraine suffered the second largest deterioration: following a popular revolution which brought down the administration of Viktor Yanukovych, Russia moved to destabilise the country, meaning it scored poorly on organised conflict indicators," Vision of Humanity wrote.
The Global Peace Index is a composite index comprised of 23 qualitative and quantitative indicators that gauge the level of peace in 162 countries. These indicators can be grouped into three broad themes: the level of safety and security in a society, the number of international and domestic conflicts and the degree of militarisation.
Vision of Humanity footage
If you see a spelling error on our site, select it and press Ctrl+Enter