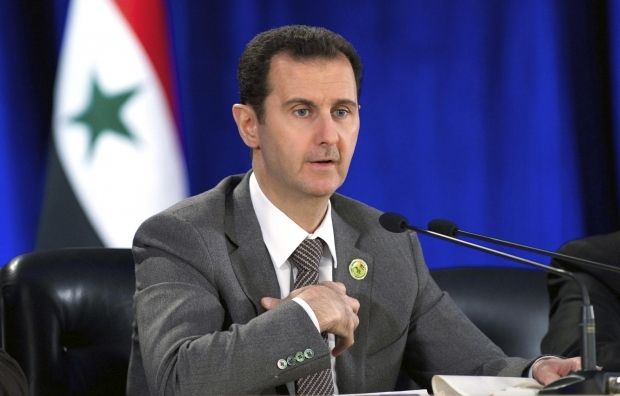 REUTERS
The Syrian leader also said the army faced a shortage of soldiers, according to BBC.
Syria's conscript army was once 300,000 strong, but has been roughly halved by deaths, defections, and a rise in draft-dodging.
A day earlier, he declared an amnesty for draft-dodgers and deserters.
The Syrian leader said the army did not have the manpower to defend the entire country, especially as rebel groups were receiving increased support from outside - a reference to Saudi Arabia, Turkey and Qatar.
"Sometimes, in some circumstances, we are forced to give up areas to move those forces to the areas that we want to hold onto," Assad said in a televised speech to dignitaries in Damascus.
"We must define the important regions that the armed forces hold onto so it doesn't allow the collapse of the rest of the areas," he said.
The conflict is thought to have left more than 230,000 dead and displaced millions. Vast areas are no longer under government control.