Cameron calls for other than UN route to ensure justice for MH17
17:08, 30 July 2015
World
British Prime Minister David Cameron says that other than United Nations route is needed to ensure justice for MH17, according to The Telegraph.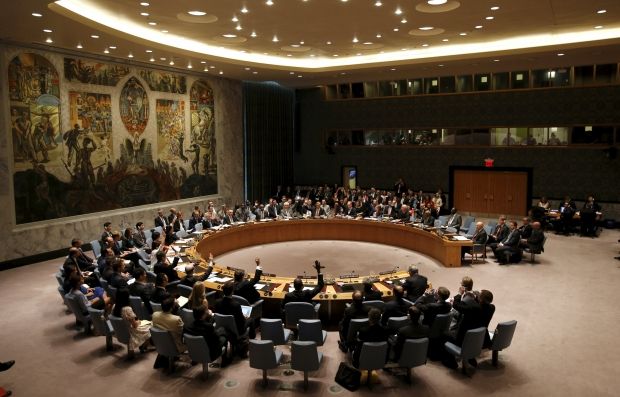 REUTERS
"If we cannot set up a tribunal through the United Nations route, we will have to look at other ways to make sure this is done," Cameron said.
The British prime minister said Vladimir Putin's decision to veto a draft UN Security Council resolution that would have set up an international tribunal to prosecute those suspected of downing a Malaysia Airlines passenger airliner in eastern Ukraine was "infuriating," according to the publication.
"Let us not forget: British people died on this flight. Hundreds of people died on this flight. We cannot let one country stand in the way of getting to the truth or one country stand in the way of getting justice," he said.
The Russian Foreign Ministry in turn issued a statement to comment on its veto on the establishment of the international criminal tribunal.
According to the statement, by vetoing a respective resolution, Russia was trying to "prevent a split in the UN Security Council, and shifted the issue into a constructive course," considering "the establishment of the tribunal to be a politicized decision."
As UNIAN reported earlier, on July 29, Russia vetoed a UN Security Council resolution on setting up an MH17 international criminal tribunal to prosecute those responsible for the MH17 downing in Donbas on July 17, 2014.
After the vote, Dutch Foreign Minister Bert Koenders said that the Netherlands, Malaysia, Australia, Belgium and Ukraine would continue to look for mechanisms to prosecute those responsible for the crime.
If you see a spelling error on our site, select it and press Ctrl+Enter