Georgia not planning to join new sanctions against Russia
17:50, 06 August 2015
World
Georgia has no plans to join another round of sanctions introduced by the European Union against Russia, Georgian Prime Minister Irakli Garibashvili said while commenting on the extension of economic sanctions against Russia by some European countries, according to Georgian independent news service Democracy and Freedom Watch.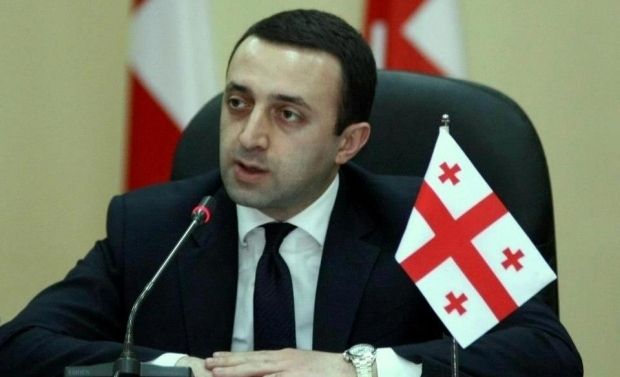 Georgian PM Garibashvili speaks against Georgia's joining further santions against Russia / Photo from vestikavkaza.ru
The sanctions were imposed by European countries as punishment for the annexation of Crimea by Russia last year, Democracy and Freedom Watch wrote.
"I was and I am against Georgia's joining the EU sanctions against Russia now. That was our position last year, and it hasn't changed now," he said.
"We cherish the achievements we have made in the form of restoring trade relations between Russia and Georgia," Garibashvili said explaining his country's position.
"Through a pragmatic policy, by negotiations, we've managed to reopen [the Russian] market," the prime minister said.
Recent reports about Georgia's support of sanctions against Russia were invented by "internal destructive force," who do not want relations with Russia to be normalized and bilateral trade to be restored, according to the prime minister.
"However, it is in our interest to restore good neighborly relations with Russia," Garibashvili said.
He also said that Georgia had joined only one of the 15 sanctions imposed by the EU against Russia, the one which prohibits shipments of products manufactured in Crimea.
"It was an inevitable necessity due to our [Crimean annexation] non-recognition policy," the Georgian premier said.
On June 19, Georgia prolonged its ban on shipments from Crimea and the city of Sevastopol for another year.
If you see a spelling error on our site, select it and press Ctrl+Enter