Greece agrees with creditors for third bailout
12:02, 11 August 2015
World
Greece and its international creditors, the International Monetary Fund (IMF) and the EU, reached a multi-billion-euro deal for a third bailout on Tuesday night after marathon talks through the night, according to Reuters.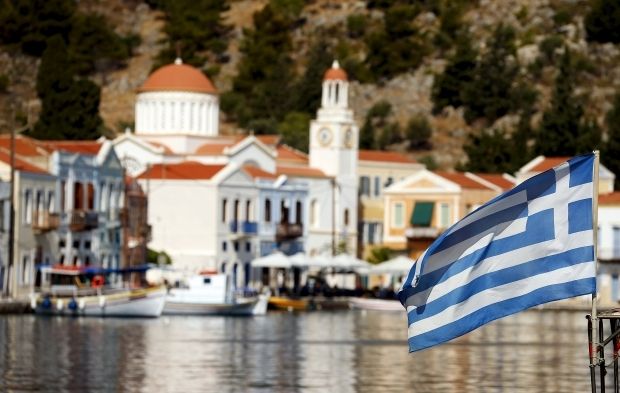 REUTERS
After an 23-hour session that began Monday afternoon, exhausted Greek officials emerged in a central Athens hotel to announce the two sides had agreed details of the deal though a couple of minor issues remained to be ironed out, the report says.
"Finally, we have white smoke," a finance ministry official said. "An agreement has been reached. Some minor details are being discussed right now."
The pact is expected to be worth up to EUR 86 billion ($94.75 billion) in fresh loans for debt-ridden Greece, but there was no immediate confirmation of its size.
During talks which dragged through the night, the sides agreed on final fiscal targets that should govern the bailout effort, aiming for a primary budget surplus -- which excludes interest payments --from 2016, a government official said.
Adapted from an earlier baseline scenario, the targets foresee a primary budget deficit of 0.25% of gross domestic product in 2015, a 0.5% surplus from 2016, 1.75% in 2017, and 3.5% in 2018, the official said.
Greek officials have said they expect the accord to be ratified by parliament on Wednesday or Thursday and then be vetted by euro zone finance ministers on Friday. This would pave the way to aid disbursements by August 20, when a EUR 3.2 billion debt payment is due to the European Central Bank.
If you see a spelling error on our site, select it and press Ctrl+Enter