Investigators: Possible Buk-missile-parts revealed at MH17 crash scene
19:30, 11 August 2015
World
The Joint Investigation Team (JIT) in cooperation with the Dutch Safety Board (DSB) investigates several parts, possibly originating from a Buk surface-air-missile system.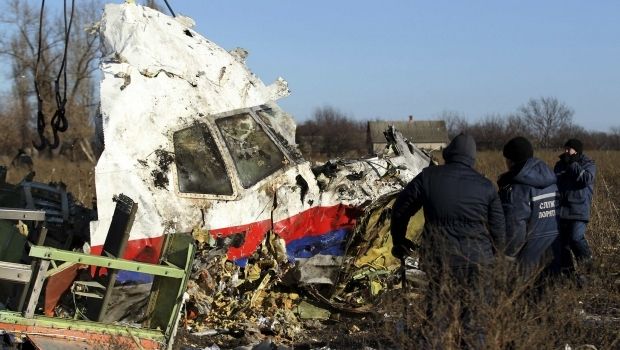 REUTERS
These parts have been secured during a previous recovery-mission in Eastern-Ukraine and are in possession of the criminal investigation team MH17 and the Dutch Safety Board, according to the Dutch Security Council website.
"The parts are of particular interest to the criminal investigation as they can possibly provide more information about who was involved in  the crash of MH17," reads the report.
For that reason the JIT further investigates the origin of these parts. The JIT will internationally enlist the help of experts, among others forensic specialists and weapon-experts.  
At present the conclusion cannot be drawn that there is a causal connection between the discovered parts and the crash of flight MH17.
As UNIAN reported earlier, according to the chairman of the governmental commission on investigation of the causes of the crash, Minister Gennady Zubko, the Ukrainian delegation visits the Netherlands on August 10-12, where the technical reconstruction is to be held of the Boeing 777-200 aircraft and a crash of July 17, 2014 over Donetsk region.
The minister said, "A technical report and commentary provided by each of the states participating in the investigation will be considered."
At a meeting of the UN Security Council on July 29, Russia vetoed the draft resolution on setting up an international criminal tribunal to investigate into the MH17 crash on July 17, 2014, which killed all 298 people onboard. After the vote, the Minister of Foreign Affairs of the Netherlands Bert Koenders said the Netherlands, Malaysia, Australia, Belgium and Ukraine will continue the search for mechanisms to bring to justice those who shot down the aircraft.
If you see a spelling error on our site, select it and press Ctrl+Enter