Kerry: Dollar will suffer if U.S. refuses from Iran nuclear deal
10:52, 12 August 2015
World
If the United States walks away from the nuclear deal with Iran and demands that its allies comply with U.S. sanctions, a loss of confidence in U.S. leadership could threaten the dollar's position as the world's reserve currency, U.S. Secretary of State John Kerry said on Tuesday, according to Reuters.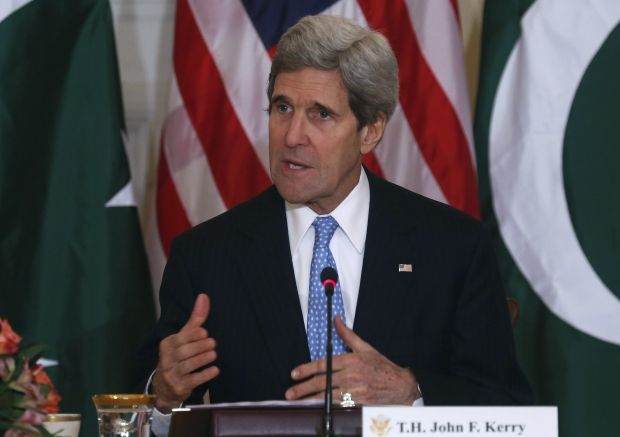 REUTERS
"If we turn around and nix the deal and then tell them, 'You're going to have to obey our rules and sanctions anyway,' that is a recipe, very quickly... for the American dollar to cease to be the reserve currency of the world," he said.
According to Kerry, it would be impossible for Iran to create a secret program for developing atomic fuel without the United States being able to detect it under the deal.
Kerry warned of a potential loss of U.S. financial and political clout. He said this was not something that would happen overnight but many countries were "chafing" under the present international financial arrangements.
As UNIAN reported earlier, the draft resolution on preventing an agreement with Iran on its nuclear program was presented in the House of Representatives on Tuesday, August 4.
If you see a spelling error on our site, select it and press Ctrl+Enter