Alleged Estonian mercenary who fought in Donbas to be extradited to Ukraine
15:08, 12 August 2015
World
Estonia's Harju County Court has ruled that an Estonian citizen who allegedly fought with the Russian-separatist forces against the Ukrainian army in Donbas be extradited to Ukraine, according to Estonian newspaper Eesti Paevaleht.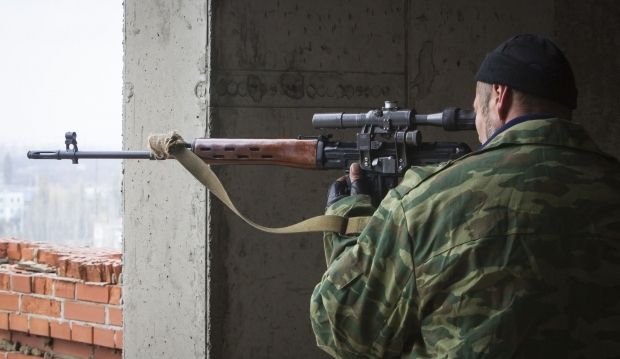 REUTERS
A 34-year-old Vladimir, whose family name is not disclosed, was arrested in February 2015 on suspicion of terrorism while he was trying to leave Estonia for Russia, the newspaper wrote.
The border guards of the Estonian city of Narva found ammunition and weapons with him. They said the man's destination was Luhansk in eastern Ukraine and he was going to travel there via Russia.
The man was also reported to have previously visited Luhansk. Prosecutor of the Estonian State Prosecutor's Office Steven-Hristo Evestus said that the fighter had been involved in guarding and escorting prisoners of war. The Office did not rule out that he could have taken part in fighting too.
What is more, Vladimir has got a lengthy criminal record.
If you see a spelling error on our site, select it and press Ctrl+Enter