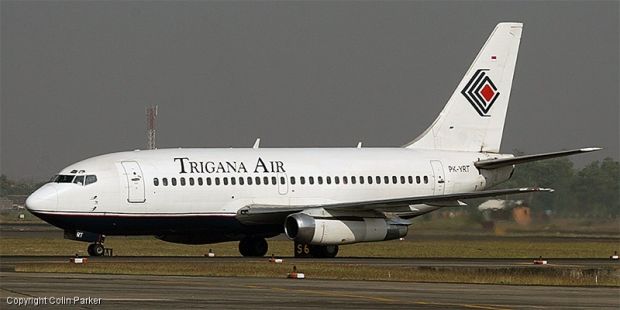 airlines-inform.com
In a tweet posted on Sunday, the National Agency Search and Rescue egency said the Trigana Air flight had 54 passengers on board. The plane was reported to be an ATR-42 model, according to Al Jazeera.
The passengers include 44 adults, two children, three toddlers and five crew members. 
According to the tweet, the aircraft lost contact while flying over the remote eastern Papua region.
Read alsoIndonesia military plane crashes into housesThe plane, which is reported to have flown in poor weather conditions, was scheduled to land at a small airport in Oksibil near the country's border with Papua New Guinea.
The search operation has been suspended as night fell in the region and will resume on Monday morning.
The government said it is coordinating with other authorities to implement the search operation.