The Telegraph: Bangkok bomb planted in bush, not motorcycle
17:56, 17 August 2015
World
The Bangkok bomb that exploded at the Ratchaprasong intersection downtown Thailand's capital on Monday and reportedly killed 27 people, including four foreigners, and injured at least 80 was planted in a bush, not a motorcycle, according to The Telegraph.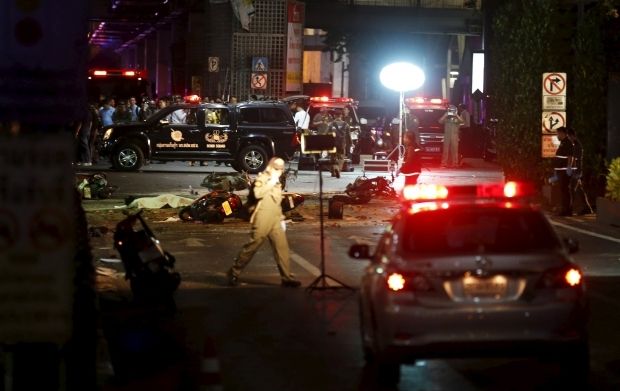 REUTERS
"David Eimer who was at the scene for the Telegraph has been told by a policeman that a woman planted a bomb in a bush, not a motorcycle bomb as previously reported," The Telegraph wrote.
This links with the comments made by Thailand's defence minister, who said bombers had targeted "foreigners" to try to damage the vital tourist industry.
"It was a TNT bomb... the people who did it targeted foreigners and to damage tourism and the economy," Defense Minsiter Prawit Wongsuwong said.
REUTERS
If you see a spelling error on our site, select it and press Ctrl+Enter