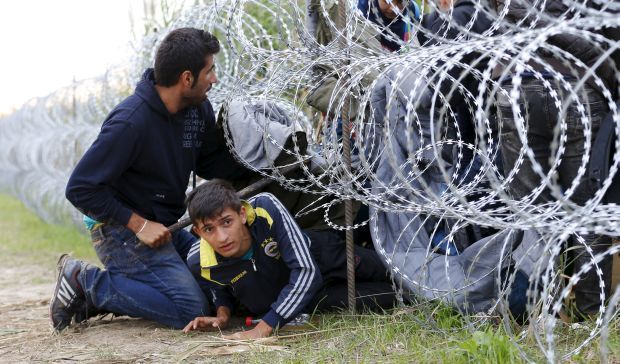 REUTERS
"The 175-kilometer (108-mile) barrier, consisting of three rolls of razor wire, was completed two days before the scheduled completion on August 31," the Hungarian Defense Ministry said in a statement carried by state news agency MTI late on Saturday, according to DW.
"A second four-meter-high (13-foot) fence was already under construction by the Hungarian army to "also provide a defense against illegal border-crossers," the ministry said. That fence is due to be completed by the end of October.
Some 10,000 migrants have crossed the border from Serbia to Hungary this week alone. The border is also being controlled by some 1,000 border police, whose number is to swell to 3,000 from September 1, according to the government.
Hungary is seen by many refugees as a gateway to the European Union and its visa-free Schengen zone, with most of them hoping to travel on and apply for asylum in western European countries such as Germany and Sweden.
So far this year, the country has intercepted more than 140,000 refugees coming over the border from non-EU Serbia.