U.S. launches secret drone campaign to hunt Islamic State leaders in Syria - media
11:30, 02 September 2015
World
The CIA and U.S. Special Operations forces have launched a secret campaign to hunt terrorism suspects in Syria as part of a targeted killing program that is run separately from the broader U.S. military offensive against the Islamic State, U.S. officials said, according to the Washington Post.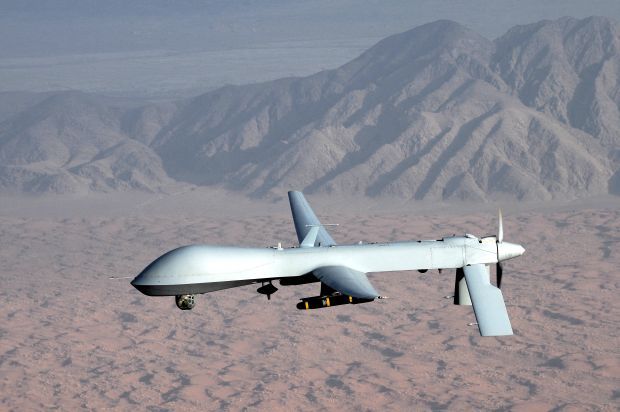 af.mil
The officials said the program is aimed at terrorism suspects deemed "high-value targets," the Washington Post reports.
The CIA and the Joint Special Operations Command (JSOC) are flying drones over Syria in a collaboration responsible for several recent strikes against senior Islamic State operatives, the official familiar with the operation said.
The decision to enlist the CIA and JSOC reflects rising anxiety among U.S. counterterrorism officials about the danger the Islamic State poses, as well as frustration with the failure of conventional strikes to degrade the group's strength.
Read alsoISIS wants "end of world" by unleashing war in IndiaAgainst that backdrop, the Obama administration has turned again to two of its preferred weapons against terrorist groups: the Counterterrorism Center (CTC), which pioneered the use of armed drones and led the search for Osama bin Laden, and JSOC, which includes the elite commando unit that carried out the raid that killed the al-Qaeda chief.
If you see a spelling error on our site, select it and press Ctrl+Enter