The New York Times: China's crackdown on rumors will only hurt its economy
15:40, 02 September 2015
World
China's effort to prop up its stock market has taken a dangerous turn. Officials are arresting people whom they accuse of spreading rumors about the market and the unrelated industrial explosions in Tianjin that killed scores of people last month, according to an editorial, published on The New York Times on September 1.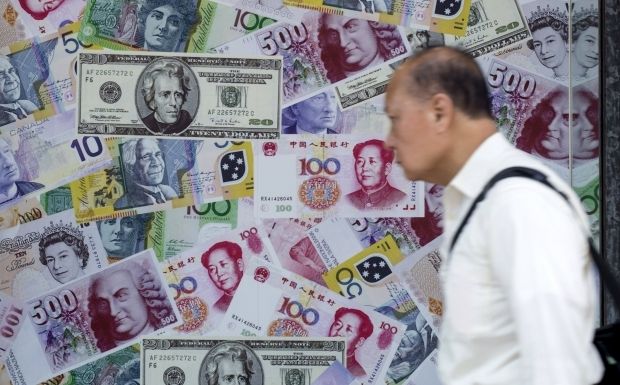 REUTERS
The authorities have "punished" 197 people for spreading rumors about the stock market and the explosion, Xinhua, the state-owned news service, reported on Monday. One of those singled out was a reporter, Wang Xiaolu, who works for a leading business magazine, Caijing. China's main state-owned TV network broadcast a video of Wang, who was arrested last week, "confessing" that he had caused "panic and disorder" in the stock market by writing a news story reporting that a government agency was seeking to withdraw money from the stock market just before share prices started tumbling. The Shanghai Composite Index has fallen about 37% from its recent high, the report says.
Read alsoShanghai stocks plunge 4.39% at the openHowever, the article suggests that the country's leaders are to be held responsible for turning the stock market into a casino by encouraging individual investors to put their savings into the market and to borrow money to buy stocks. The Shanghai index more than doubled between the summer of 2014 and this June even as the broader Chinese economy was slowing. Beijing made another big mistake when it ordered state-owned businesses to buy stocks in a doomed attempt to prop up the falling market.
Jailing people it describes as rumormongers might scare journalists and social media users to toe the government line on stocks, at least for a little while, but it won't help the broader economy or the financial markets. Rumors spread much more rapidly when there is little or no credible public information available, which is often the case in China. Many state-owned newspapers and TV stations did not cover the recent market meltdown, for example.
China is in the middle of an important transition from relying less on investment and manufacturing and more on services and consumer demand. A major change of that sort is bound to unnerve people, especially as fast-growing industries like steel slow. The government ought to be helping people by creating better-quality jobs in the service sector and improving the education system so young people have the kind of skills that are in demand.
Read alsoChina goes after panic sowersIf China is serious about creating a more modern, services economy it will also need to stop clamping down on speech that it does not like. Businesses that create new ideas and products cannot thrive in an atmosphere where exchanging and publishing information about the economy or financial system can land people in jail. China had 44 journalists in jail as of last December, more than any other country, according to the Committee to Protect Journalists.
Regrettably, the government of Xi Jinping has only further tightened government censorship and control in many areas since taking power in 2013. This latest crackdown does not bode well for the economy.
If you see a spelling error on our site, select it and press Ctrl+Enter