Russia sends men and arms to support Assad regime
18:43, 03 September 2015
World
Russian forces are fighting alongside President Bashar al-Assad's army, according to Syria's government-run television station, The Australian newspaper reported.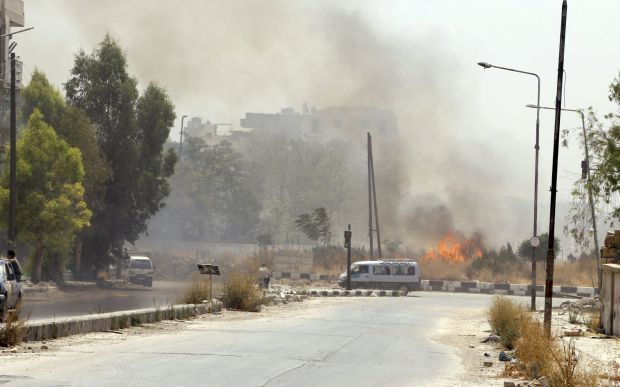 REUTERS
A three-minute film shot by a militia loyal to Assad showed troops backed by an armored vehicle that is among the most advanced in the Russian Army, according to the report.
Russian voices were clearly audible.
The footage is said to show government forces fighting advancing rebels in the Latakia mountains, in the heartland of Assad's Alawite minority.
Analysts were surprised by the appearance of a BTR-82A armored car, which was delivered to Russian troops only last year. The turret gun system, which can be seen firing in the footage, contains sophisticated stabilization, night vision and satellite navigation systems, according to the report.
BTR-82A
Russian military advisers have long been thought to be in Syria as part of Moscow's support for the regime. However, they have not previously been seen taking part in combat operations.
The news comes amid reports of growing Russian involvement in the war and with Moscow pushing for a regional coalition against Islamic State.
Syria.net, a rebel website, alleged on August 12 that Russian forces had started to take a direct role in organizing regime defensive lines in the mountains above Latakia. Two Russian-made drones were photographed after crashing in rebel held areas of nearby Idlib province in July, the report says.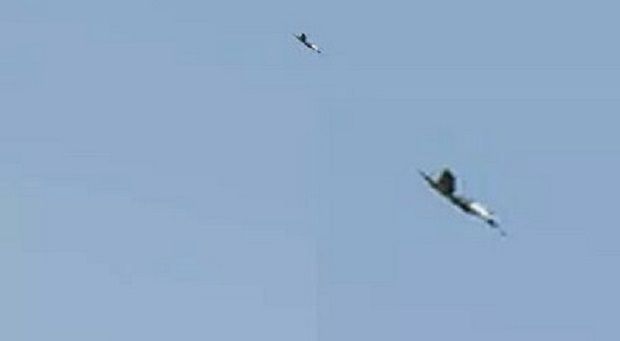 Aircraft similar to Su-34
The Syrian government has boasted of the continued strength of Russian support. 
"We have strong confidence in the Russians as they have proven throughout this crisis, for four years, that they are sincere and transparent in their relationship with us," Assad said on Lebanese television last week.
If you see a spelling error on our site, select it and press Ctrl+Enter