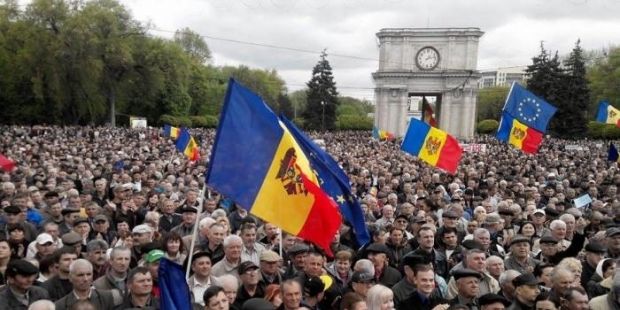 facebook.com/Publika.md
"We demand that snap parliamentary elections be held no later than March 16, 2016, organized by the government of national trust," said one of the activists.
As previously reported by Moldova's Noi.md online news source, thousands of Moldovans came out on the streets in Chisinau on September 6 to protest against the authorities "responsible for the current social and economic crisis in the country," demanding  "bringing to justice those responsible for the theft of money from the banking system."
"Everything will be done to ensure safety of the city residents and protesters," Oleg Balan, the country's Interior Minister, said at a briefing earlier today. He also asked the peaceful  protesters to assist police officers and report on suspicious individuals in masks, with suspicious backpacks.
Read alsoNATO: Russia ready to use force against Ukraine, Georgia and MoldovaDespite precautionary measures, a group of activists from the Antifa movement provoked clashes with the police in front of the Prosecutor General's Office of Moldova.
According to available information, police detained five activists, including Antifa leader Pavel Grigorchuk. Metal chains and locks were found in his backpack.