International train services suspended in Budapest amid migrant crisis
20:20, 07 September 2015
World
Hungary has been attracting headlines, with alarming pictures of riot police confronting refugees at the main railway station Keleti in Budapest and international train services being suspended, according to The Telegraph.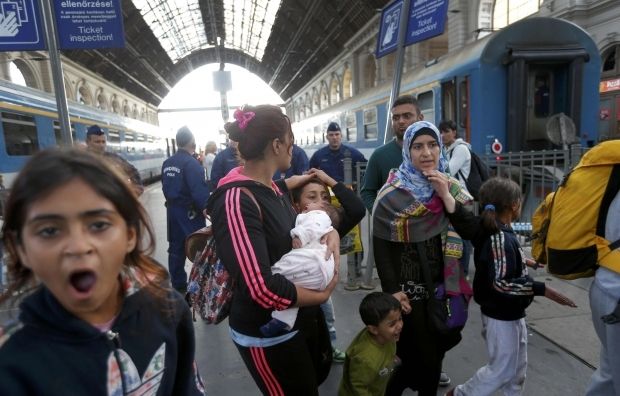 REUTERS
However, disruption in the city has been quite localized and away from the railway stations business continues pretty much as normal. While train services have been badly affected and road border crossings are heavily congested, flights have been running normally, according to the report.
The country's Foreign Office advises that travelling to Hungary is safe, but emphasizes that train and road travel in and out of the country is disrupted.
"International trains from Budapest have been suspended until further notice," according to a posting on its official website, as of Monday morning.
In the city itself, travelers are unlikely to notice the refugee crisis unless they go near the railway stations. Since most refugees see Hungary as a step towards the north and west, they are keeping close to the stations in the hope that they can move on as quickly as possible.  
At Keleti station, where refugees have been camping in their thousands conditions have been getting worse.
There has been a lot of criticism of insufficient aid for the families stranded there. The travellers are best advised to keep clear of the stations until the situation is resolved and train services resume.
If you see a spelling error on our site, select it and press Ctrl+Enter