Turkish forces cross into Iraq responding to Kurdish militant attack
17:35, 08 September 2015
World
Two units of the Turkish special forces crossed into northern Iraq on September 8 in a short-term operation to eliminate Kurdish threat, according to Novoye Vremya online news source.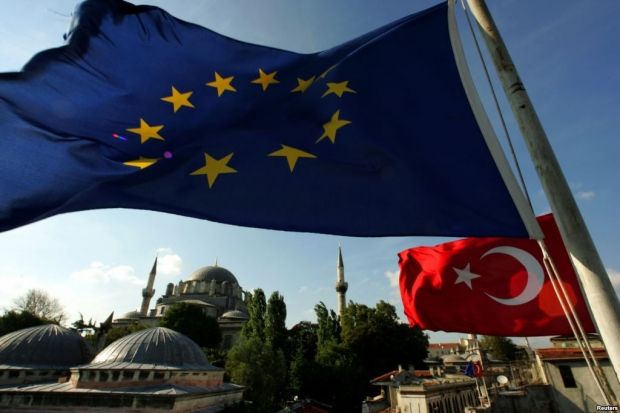 REUTERS
It is noted by the officials that this is only a temporary measure and a response to militant attacks in Turkey, therefore there is no intention to carry out occupation of territory.
Earlier today, it was reported that ten people were killed in an attack on a bus with Turkish police officers, which is believed to have been organized by PKK.
Foreign media cite Turkish officials as sying the troops have crossed into Iraq not to let the terrorists escape after recent attacks on Turkish soil.
The last time Turkey conducted military operations in neighboring Iraq was in the period between 2007-2008, in retaliation response to the attacks by the Kurds on the Turkish military in the border areas.
Read alsoTurkey launches new air strikes on Kurds in Iraq
16 soldiers were killed earlier in an explosion of a mine planted by militants.
If you see a spelling error on our site, select it and press Ctrl+Enter